Ms. Mauro Hall of Fame
Being inducted into the San Diego Hall of Fame is a massive achievement for any person's career, especially after dedicating years of investment in the lives of young adults. Margaret Mauro, a former Cathedral Catholic teacher, administrator and softball coach was recently admitted into the San Diego Hall of Fame.
Ms. Mauro was dedicated to the Dons community, "She always thought students and facilities were first, she put the school ahead of everything and it showed her dedication to the school and the athletes", reflected Ms. Cindy Moses, Assistant to the Athletic Director. Ms. Mauro also invested an incredible amount of time into the softball team. "She was tough, she set the rules, the girls abided by the rules, and they enjoyed playing for her because they knew she was concerned for them first, and winning as a team is important but if losing it's important to lose with grace" says Ms. Moses.
For some, Ms. Mauro taught life lessons and was like family. "I was "Daddy Ball" [thinking] my daughter is going to hit the most home runs this year, win the records, … the most memorable moment with coach, is [when] she taught me how to shut my mouth… to trust the process," states Fa'asuka Falo, Director of Facilities. Mr. Falo says Coach Mauro had a strong bond with all the players: "Coach was old school, she taught the girls outside of softball, how to be strong young ladies in society, take no crap, be honest, put in the work, and do everything they could." Throughout time, the Falo family and Ms. Mauro have grown incredibly close. Mr. Falo says, "Coach had a tight inner circle that you couldn't get in. Freshman and Sophomore year wasn't in it, Juniors and Seniors kind of got in. Now, I love the lady. She became family to us and she became a part of our life, even after my daughter graduated."
Ms. Mauro is remembered as being a great mentor to many members of the Cathedral community and perfectly demonstrated the traits of a Hall of Famer. "I've known Coach Mauro for 30 years… in the early days of my teaching career, I was able to observe her not only in the athletic field but also in the classroom, as someone to look up to", states Chris Grazier, English teacher.
The Cathedral Catholic community is proud for Ms. Mauro's achievement and is there with her celebrating. We are thankful for everything Ms. Mauro has done for us and will always remember her. Never forget, one person can make a major difference for hundreds of people.
Leave a Comment
About the Contributor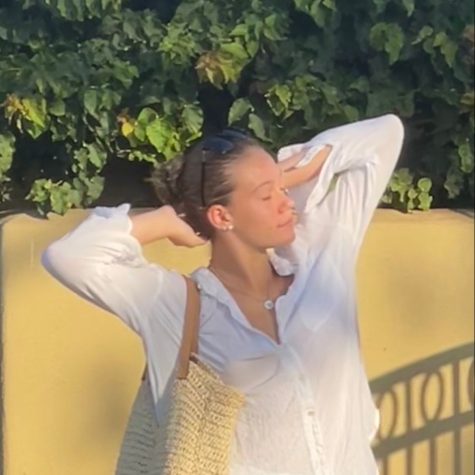 Nicole Nazemnikova, Staffer
Born in raised in Los Angeles Nicole moved to sunny San Diego as a child. Her first language was Russian thanks to her parents who are from St. Petersburg...