Getting to Know Preston Palmo
You may have seen the famous hype videos shown on CCTV, social media, and at pep rallies. At the end of each video, the name "Preston Palmo" is displayed on the screen for a split second. The name is almost overshadowed by the mind blowing content created.
So who is Preston Palmo? Preston is a senior at Cathedral Catholic High School who produces and creates hype videos for the sports teams at Cathedral; mostly football and basketball. His videos create marketing for the team to get fans to the games and to set the energy.
He started filming when he was 12. He states, "I kept perfecting my craft and I stopped for a while. I came back to it and that's when I actually started creating meaningful work." His meaningful work is his social media accounts. He is famous on Tik Tok for his videos and posts on instagram as well. His videos are based in nature all around California. Over the summer, he drove his car up and down the coast of California to film the heavenly content of our beautiful state. Check out his Tik Tok @prestonpalmo to watch him "Explore the unexplored."
"It's hard to explain your passion but I just love it a lot, the whole process, begging to end." El Cid believes his love for being a video creator will turn into a successful career. Currently, he is branching out, working for brands and doing product videography for them.
He ends the interview with words of advice: "If you have a passion, go out and explore that passion to the fullest potential. Just remember, it's okay to take breaks as long as you don't ignore the love you have for your passion."
Leave a Comment
About the Contributor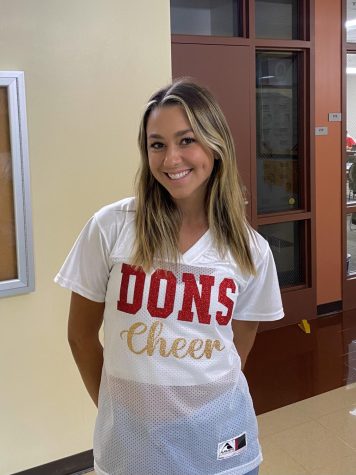 Danielle Corrao, CCHS News Editor
Danielle Nicole Corrao is a current senior at Cathedral. She transferred to Cathedral as a sophomore where she worked hard to become a Captain on the cheer...