Out on Top
Six minutes. Wrestlers have six minutes to grapple, tackle, and pin their opponent down to secure victory. Cathedral Catholic High School is renowned for its phenomenal athletic teams. Of these teams, the Wrestling Team is exemplary, with talented athletes that have great potential to oppose wrestlers of other schools. 
On Wednesday, January 19th, the CCHS Wrestling team celebrated their Senior Night and had a crushing win against La Jolla High School with the final score at 58-16. Team captains Jeffrey Johnson '22 and Nicholas Rodriguez '22 describe  their high school careers with both having started their freshman year and having four years of experience with the CCHS wrestling team.
"I wrestled before Cathedral, and I've wrestled my whole life so it's what I live and breathe, it's a part of my life," Rodriguez says. Both him and Johnson also wrestle at Team Puma outside of school to further continue their athletic training. 
As captains, the responsibilities that they are given include managing the team. Johnson describes, "My role is to make sure that everyone's practicing, everyone's coming to practice, [and] everyone's working hard in the room. It's to set an example for the kids, to see what they're supposed to be learning, what they're supposed to be doing, and it's also to express how they should be acting as a wrestler." The seniors set the expectations for younger wrestlers to meet and to help guide them through their high school career.
Rodriguez adds, "We're all super outgoing with each other and super friendly. I think we all joke around a lot and allow a lot of wiggle room [for joking around] and having fun which lets us get closer. It's not always about wrestling."
Other members have also mentioned that one of the most enjoyable aspects about the wrestling team is the connection that the teammates share. Johnson explains, "I think we have a strong bond- very friend-based bond, and I think it's been getting stronger every year. I think this year is the best the bond has been so far, and I think we're just a great group of guys who want to win."
Another highlight of the wrestling team is the victories that they claim. Sophomore Jack Wilson is currently a standout student of the team and has a promising future with only two years of experience. He says, "[My favorite part of wrestling is] definitely winning to be honest. When the ref raises your hand, there's just no better feeling." Wilson's current goal for this season is to win CIF.
Gavin Mestler '23 is currently in his first year of wrestling at Cathedral Catholic High, yet quickly rose through the ranks and gained a great reputation on the mat. Before tryouts, he had experience with Muay Thai and Jiu Jitsu for five years, and three years of rugby. However, he quickly learned the rules and basics of wrestling and joined the lineup. Mestler says, "I love the roughness of it [wrestling]. Taking people down."
Guiding the players through the season and leading them to victory are Coach Jason Gigliotti and Coach Arnold Rodriguez. Head Coach Gigliotti started his wrestling career as a freshman at Mission Bay High School. He later attended Palomar College where wrestled for two years. Gigliotti transferred to Menlo College and finished his career with two more years of experience.
Outside of his own wrestling career, he has fifteen years of experience coaching wrestling as well. He began at nineteen years old- after his high school graduation and coaching at Torrey Pines High School. After his transfer to Menlo College, he returned to San Diego and began coaching at Uni High School, the former Cathedral Catholic.
Coach Arnold Rodriguez, an assistant coach for the CCHS wrestling team, also has years of wrestling experience starting in high school. After his graduation, he coached wrestling at the school he attended, and currently has four years of experience at Cathedral. Rodriguez explains,"I wrestled. I was also a high school wrestler and I enjoyed it. This is a fun way to give back to the kids. [The coaches are also] a good group of men with great wrestling background, great wrestling experience, and just good, great men for kids to look up to and become great mentors for the Cathedral students."
Under the counsel of the coaches, the wrestling team rises to meet high expectations and surpasses other teams through hard work and dedication.
Rodriguez describes the CCHS team, "I think kids now are probably more disciplined, especially the Cathedral kids because they're so focused on academics that they really strive to do well, and that caters over to wrestling because they do really well in wrestling. They're able to overcome adversities because that's what wrestling does- it's without a doubt the toughest sport. You go out there and you get beat up, and you come back wanting more."
Gigliotti continues, "We have our starting lineup and all our guys know their weight, they're all prepared, they all know what their job is and we send them out there to win. Our goal is always to pin our opponent. Pinning your opponent gives you the maximum amount of points for your team. A lot of our practice time is pinning combinations. In the matches, we always want to get top position and go for the pin. Just constant pursuit for the pin."
Within the team, most players aim to become league champions, CIF placers, Masters finalists, and State Tournament placers. The coaches hope to win Eastern League consecutively with last year, and place seven or eight players in CIF and the Masters Tournament. Gigliotti explains, "For the guys that qualify for Masters, we want to get them into the State Tournament and once we get to the State Tournament, it's anybody's game- it's a fight for the podium."
However, the CCHS Wrestling team continues to have a great bond with each other and establish team goals for players to collectively aim for. Winning Eastern League and winning different tournaments with the majority of the team is the ideal.
Rodriguez '22 says, "[My favorite part of wrestling is] winning as a team." The standout captain plans to wrestle in Cal Poly to continue his career.
Besides Rodriguez, Johnson '22, another exemplary captain that leads the team explains, "My favorite part of wrestling is getting out on the mat and getting it done." The athlete plans to continue with club wrestling in college.
As the wrestling season continues, the athletes of the CCHS team continue to rise and defeat oppositions. Their determination and hard work help them achieve great successes and hopeful futures. On Wednesday, February 2nd, the CCHS Wrestling Team will be participating in the annual Holy Brawl against St. Augustine. Come see the team pin down their opponents and secure a victory!
Leave a Comment
About the Contributor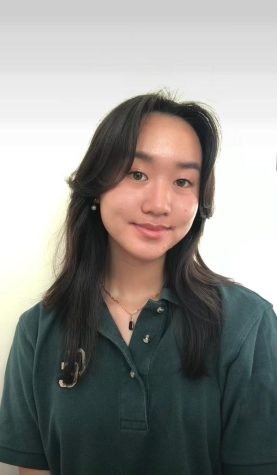 Hong-An Phan, Co-Editor in Chief
Born and raised in San Diego, California, Hong-An Phan is a student journalist for El Cid Online and a junior attending Cathedral Catholic High School....