A Nightmare to Remember
At the recent Travis Scott festival, Astroworld, 50,000 people attended thinking it would be one of the most memorable nights of their lives— and it was, but not in the way they thought.
Travis Scott is a popular American rapper, singer and record producer that is most famously known for his albums Rodeo (2015) and Astroworld (2018).
In 2018, Scott founded the music festival, Astroworld, in Houston, Texas. In 2019, the festival expanded, adding new artists to the line up. Due to the Covid-19 Pandemic, the festival was canceled in 2020. In Houston, the third rendition of the Astroworld festival took place on November 5th through November 6th.
About 50,000 people attended the festival in hopes of having the time of their lives, but that hope was shortly outlived.
The massive crowd surged forward, towards the main stage, as Scott began performing, the enthusiasm began to grow into violence.
People were left with nowhere to go, having constant strain of others compressing their entire body. Feelings of helplessness and terror filled the crowd's atmosphere as the surge forward progressively got more aggressive.
Thousands of people were pushed and shoved to the point they had to fight for air in their lungs. People were trampled, some collapsed, and some even fell unconscious. The violence that was seen was not all accidental, but intentional. As some people witnessed others being knocked down and stepping on those who had fallen to the ground.
Singing along the songs quickly turned into cries of help and pleads to stop the concert. Many looked towards the security guards and the police working there for help to calm the wild crowd, but to no avail, they disregarded the concern of the attendees.
By the end of the horrific night, eight people were dead. The age range from 27 to the youngest being 14 years old.
In addition to the 8 that died, there were hundreds of injured being treated at the field hospital near the festival. One of which being a 9 year old, who later passed away after being in a medically induced coma, trying to overcome the brain, liver and kidney trauma he sustained from the festival.
With the staggering amount of injured people at the festival, medical personnel were quickly overwhelmed with the injuries that needed to be treated.
The overwhelming nature of the situation came to the point where random people had to attempt to administer CPR on others.
November 6th's haunting experience led to an early end to the festival, which was supposed to last two days.
Leave a Comment
About the Contributor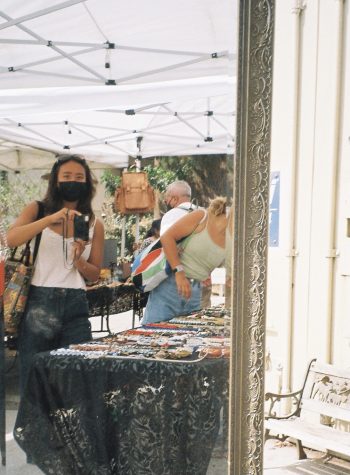 Hannah Wong, Staffer
Hannah Wong is a part of the staff of El Cid Online. Hannah enjoys cats, cat games, and cat drawings. This is her first year as a staffer and she is more...