A Christmas Miracle
For most, the day after Thanksgiving marks the beginning of the Christmas season. This is the time of many traditions, getting a Christmas tree, ice skating, and Christmas presents. Unfortunately for many children around the world, Christmas presents are a mere fantasy and far from reality, 
The organization, Samaritan's Purse undergoes Operation Christmas Child, a ministry project that allows children to not only be able to open gifts on Christmas day, but also learn about Jesus Christ. 
When the boxes are delivered, the children have an opportunity to learn about Christianity. When they receive their boxes, they can choose to take lessons to further strengthen their faith. The children can later decide to accept the religion into their own lives.
 Operation Christmas Child for many is the first gift they have ever received. These gifts include practical items such as, shoes, socks, washcloths, hair brushes, and flashlights. The children also receive fun gifts such as toys, coloring supplies, dolls and stuffed animals. 
This season my family and I chose to participate in Operation Christmas Child. Our local church was handing out shoebox sized boxes decorated in festive and Christmas colors, on the front of the box was the Operation Christmas Child logo. We were also given a brochure on instructions on how to pack the box and where to drop the box off. We chose to take home four boxes to fill with presents. 
For my family, filling up the boxes was a fun way to spread Christmas cheer with those who are not fortunate enough to receive Christmas gifts this year. 
In order to fill up the shoeboxes, the participants must choose a gender and an age group for each box. Our boxes were designated for boys ages 10-12. 
We went to our local Target and took our time to fill up each box, our boxes included combs, toothbrushes, socks, colored pencils, markers, LEGO's, and toy cars. By the end of our Christmas shopping we found that our boxes were too full and it took over an hour to meticulously place each and every item into the box.
To complete the box, we wrote motivating cards for each child and we included some photos of sea animals in San Diego for the children to open on Christmas day.
After packaging and labeling the boxes, they were gently placed in the car and dropped off at a drop off location on November 22nd. With a $9 donation we decided to receive a tracking label to see where our boxes were sent. 
National Collection week was November 15th-22nd. There were over 4,500 drop off locations throughout the country, we chose to drop off our boxes at a church in Oceanside. After National Collection week, these boxes will then be delivered to over 100 countries with children in need. 
Looking back, the experience was a great way to begin this Christmas season. It was an amazing opportunity to give back to those in need around the world. I would recommend participating in Operation Christmas Child for anyone in the future. 
Leave a Comment
About the Contributor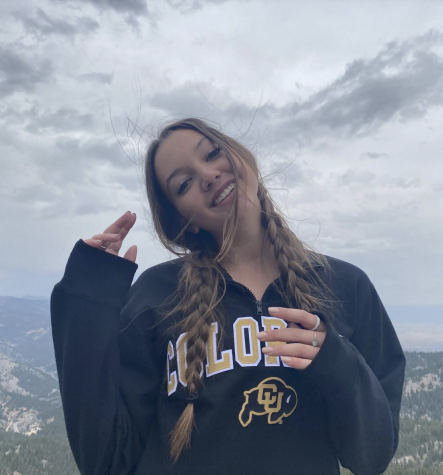 Brooke Johnston-Quirarte, Staffer
Brooke Johnston-Quirarte is in 10th grade at Cathedral Catholic High School. In her first year working at El Cid Online, she looks forward to learning...