Nick Bailey: Cathedral's Rising Star
While there is an abundance of talent that dwells in the campus of Cathedral Catholic High School, among many of these students is Nicholas "Nick" Bailey, a freshman who stars in The Nick Show. With over 7,000 views and 28 episodes, The Nick Show is headed for a bright future on Adult Swim.
Nick's brother, Jack, explains the origins of the show which first aired on August 15, 2018. Jack says, "He first started [the show] in middle school around sixth or seventh grade. He really enjoyed playing with stuffed animals and wanted to make videos about them- like a tv show or sitcom sort of thing." 
Nick adds that he hopes to gain "one thousand subscribers" on his show that stars his beloved cast of stuffed animals, including: Carry the Cow, Steve the Green Bear, Danny the Donkey, Red the Dog, Rocket the Rocket, Sam the Jack Frost, Ben the Brown Blair, Dill the Dog, Bob the Sloth, Marty the Monkey, Hippy the Hippo, and more!
The Nick Show has over one and a half hours of content published on his YouTube channel. Episode 28: "4th of July" was the series finale, published on July 8th, 2021. Jack explains, 
"I think he hopes to have a lot of people see his videos and that he eventually- he always talks about this at home, he wants to be able to get a show on Adult Swim, and make it a full on television show. I think that's his goal, to make it a true Nick Bailey Show." By 2024, Nick will be 18 years old, and he hopes to create The Bailey Show, with The Nick Show as its predecessor.
Nick's show does not go unnoticed by the Cathedral Catholic community. Ms. Courtney Day, teacher at CCHS, says, "I've known Nick since August 3rd. He is very talented, he is a skilled artist, he's caring, he's funny, and he has a lot of potential. He told me when I first met him [about his show]. My favorite is Episode 25: "Classic". I also really love Episode 27: "Baseball"." 
A fan of The Nick Show, Ms. Day continues, "Hands down, Nick's my favorite character. Nick's my favorite character, but also Carry."
Nick also has reliable support from people outside of Cathedral, namely his own family. Jack, his brother, adds, "In every single video there's me and my parents. There's always stuff- something we're doing in the background to help him out."
With his growing fanbase and successful channel, Nick Bailey's future is set on a path of greatness and success. He hopes to show the world his stuffed animals, and adds, "I want to do everything how I want." Experience the potential of a great student of Cathedral Catholic High School, and visit The Nick Show on YouTube:
The Nick Show's YouTube Channel
View Comments (1)
About the Contributor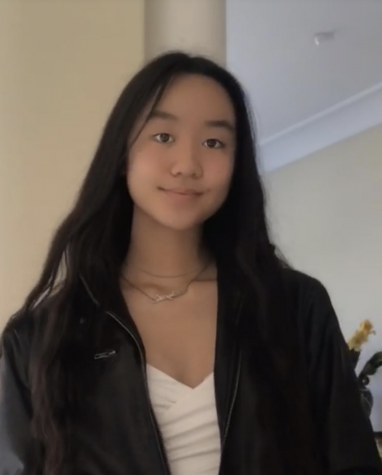 Hong-An Phan, Staffer
Hong-An Phan is a student journalist for El Cid Online, and is presently in her tenth grade year at Cathedral Catholic High School. This is her first year...