How to: register to vote
Although many teenagers display a passion for political activism, many are unaware of the simplicity of voter registration.
Many Cathedral Catholic High School seniors turn 18 years old this year, and although these students will be eligible to vote in the 2020 election, most CCHS students remain unaware of how to vote get politically involved in their community. 
"I was inspired to pre-register because I think it's up to each individual to give their opinion on what is happening to our nation," CCHS student Salina Voegtly '20 said. "If you don't like something, do something about it, and a great way to help change and improve the nation is by voting, not just in presidential elections, but smaller, less popular elections as well."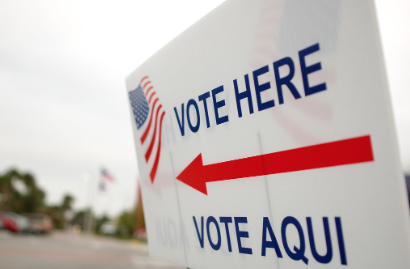 Students aged 16 and 17 are eligible to pre-register to vote, which means they will be automatically registered when they turn 18, while students who are already 18 can register officially anytime.
According to KPBS News, in the 2016 election, approximately 58% of millennials voted. This year, an estimated 63% of 18 and 19-year-olds plan to vote. Countrywide, voter registration among young people continues increasing. 
"I am pre-registered to vote," CCHS student and political science club founder Clare Hannon '20 said. "It's a really easy process that you can do online. I found out about pre-registration the summer before my sophomore year."
Registering to vote only takes approximately 15 minutes, but students should be ready with personal information, including their drivers license and social security number, in order to fill out the voter registration form correctly.
"I became interested in voting around the same time I became interested in politics," Hannon said. "My sophomore year, I was 16 and officially old enough to pre-register."
Once on the website, click the button that says "Pre-register to vote" if under 18, and "Register to Vote Now" if 18 or older. Both buttons will take you to a voter registration application. 
Step 2: Fill out the voter registration application with the necessary information: 
Information required on the application includes proof of citizenship, birthdate information, an address, a driver's license number, and information about political party alignment or lack thereof. Once finished, click submit, and then you are officially registered or pre-registered.
Step 3: Receive registration confirmation via mail 
Once you are officially registered, the Official Election Mail will send you a letter confirming your registration. The letter includes the date of registration or pre-registration, your political party preference if you listed one, and a voter ID number.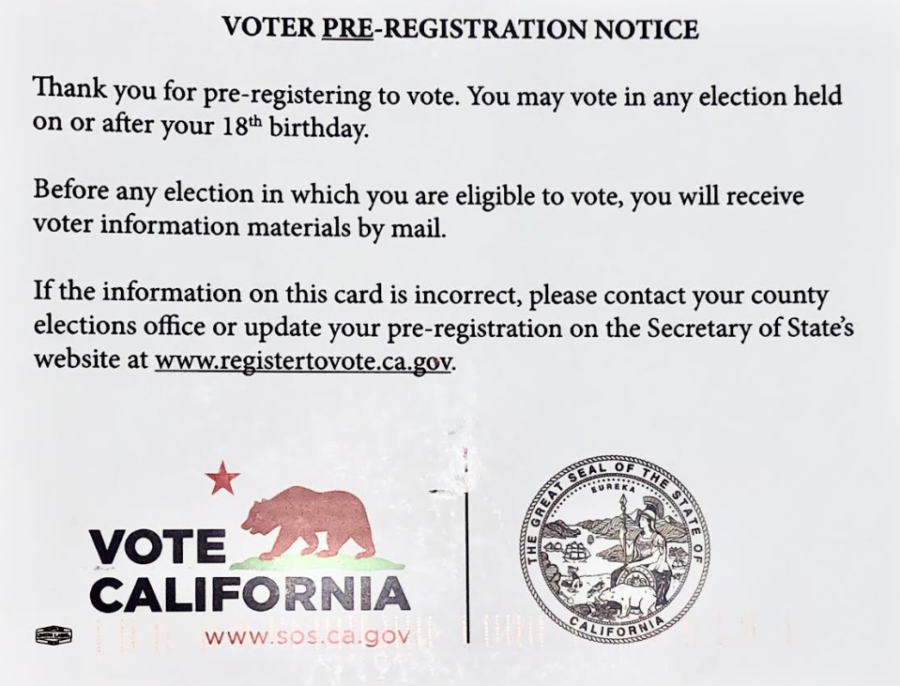 For elections going forward, the Election Mail Office will mail you ballot materials to vote for candidates in local, statewide, and nationwide elections. 
To encourage CCHS students to get more politically involved, the Rho Kappa Honor Society will help students pre-register or register to vote this week during lunch. 
"It is important for young people to be politically active because politics still affect us," Hannon said. "We need to be active and make sure our voices are heard so that policies we support are enacted."