Dedicated to service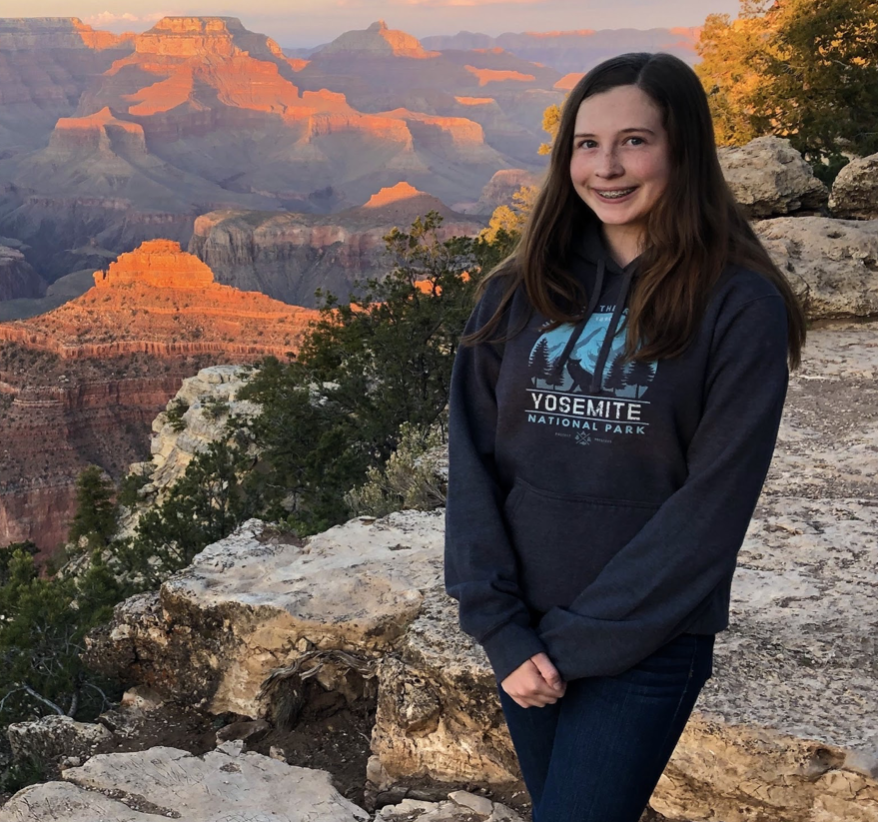 Dillon Tarle, Arts and Entertainment Editor
November 20, 2019
Two children sit in a library filled with colorful books and appealing posters. They begin to read while their tutor sits nearby, guiding the pupils as they read some of their first English sentences, starting to form the sounds each letter makes. 
"It's really special to see the impact that reading can have on [the children being tutored] lives," Cathedral Catholic High School student Heather Lyons '22 said. "Hearing them sound out words for the first time is really special." 
From a young age, Lyons wanted to help people. Whether leading a project dedicated to helping others or giving students the gift of knowledge, she always finds time to serve. The nonstop commitment of service is very fulfilling to her, inspiring a passion to be selfless and caring. 
Along with service, varsity tennis and academics are key parts of her life. 
"It's definitely hard to motivate yourself to do something for other people rather than something that would benefit what you want to do that day," Lyons said, "but you'll never regret it because if you can find the time, seeing how your gifts can change other people's lives is a feeling that just never goes away. It's really powerful."
Lyons participates in a variety of service opportunities, allowing her to experience the gift of compassion. Learning leadership as a member of the girl scouts, generating personal connections with Mercy Corps, teaching as a tutor, and acting as an ambassador are just a few of Lyons's endeavors. 
Lyons also works with Dons for Life. She joined as a leader-in-training and takes part in several DFL activities. 
"[Heather] has been helping to organize meetings, she has baked a couple of times for meetings, and she has also been attending the Forty Days For Life events and things of that nature. She has been a really good force during and outside the meetings," said Emily Rotunda '20, a member of the DFL leadership team. "She lives each day like it could be her last, she does show people what it is to be a good Christian role model. 
"That's something I really admire her for." 
Rotunda works with Lyons, mentoring her to become a new member of the leadership team. 
Through Lyons's work in DFL, Rotunda has seen the true extent of her character. Along with her commitment to DFL, Rotunda sees Lyons's desire to help others and make a difference for the better. 
"Heather comes into a room and she lights up the entire place," Rotunda said. "She's such a positive and happy person, super caring and compassionate. When you have something on your heart, you know that she will be there and listen to you and give you the support you need." 
Lyons's dedication to service has been a part of her life for a long time, stemming from her youth and encouragement from her parents. 
"Between school, church, and Girl Scouts, there were a variety of different service activities in which she could participate," Mrs. Michelle Lyons, Heather Lyons's mother, said. "I think there was a transition closer to middle school when Heather began volunteering for projects and activities that I didn't hear about first."
Mrs. Lyons initially pushed Lyons to participate in service by finding opportunities for her. Once Lyons began seeking chances to help others on her own, however, Mrs. Lyons took a different role, acting as a facilitator of Lyons's service. 
Once Lyons began taking charge in her own service career, Mrs. Lyons ensured that she had everything necessary to help others. Whether it be giving rides or buying materials, Mrs. Lyons made an effort to help her daughter serve. 
"I'm honestly proud that she's an active member of the community," Mrs. Lyons said. "Sharing a happy tone and reaction when she shares her service requests probably helps her gain confidence in continuing to serve the community."
Not only has Lyons taken charge of her commitment to service, but she also has inspired Mrs. Lyons and made her proud of what work she's done. 
"Many of these skills have come from engaging with so many different people in so many different service activities," Mrs. Lyons said. "She has definitely influenced me.  As she continues on her high school journey, she is now seeking out activities and groups that I never have been involved in."
Along with acting as an inspiration to Mrs. Lyons, she also said Lyons also has taught her about serving, seeing the impact she makes on the community. Through her volunteer work, such as at Sunday preschool at her local parish, Lyons is able to engage the children and teach them about the Gospel. 
Lyons's faith is important to her, and she wishes to spread goodness through her actions. 
"When I was helping at Sunday preschool, hearing some of the kids say their first ever prayers was really powerful because prayer is something that you can always rely on and have your whole life," Lyons said. "Getting to see the start of that in somebody else's faith life and how you help them grow on that journey is really special. It helped me believe even more in what I'm doing."
Despite her busy life, one filled with helping others through service and compassion and helping herself through academics and athleticism, Lyons manages to achieve her goals. Her lifetime dedication to service has enabled her to change the world around her for the better. 
"I think it's really important to use the talents we have to help other people," Lyons said. "Each service opportunity teaches you something different."
About the Writer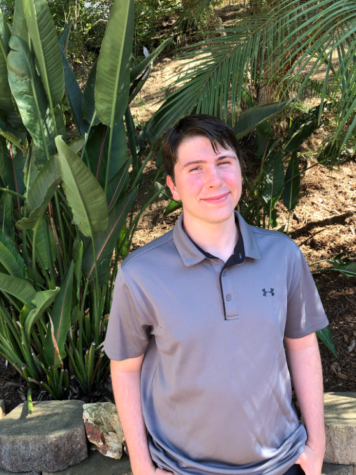 Dillon Tarle, Arts and Entertainment Editor
As the Arts and Entertainment Editor at El Cid, I plan to work hard and strive to improve my academics. During this school year, I look forward to applying...