Crushing college admissions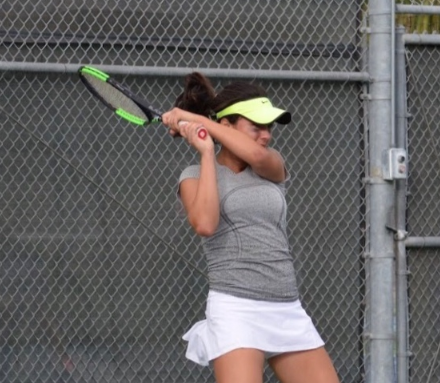 When Cathedral Catholic High School student Sophie Raiszadeh '19 began the college recruitment process, she never expected to play at Columbia University, the same school once attended by prominent figures Miss Amelia Earhart and Mr. Alexander Hamilton.
Raiszadeh received her official acceptance into Columbia University during one of her campus ministry classes at CCHS, during which her teacher granted her the opportunity to step out of class and take a phone call.
"When I found out that I had been accepted on the phone, I immediately began to cry," Raiszadeh said. "The whole moment seemed surreal, and my parents were ecstatic about my accomplishment when I arrived home."
According to Columbia University, the undergraduate acceptance rate for the class of 2022 was 5.5 percent, where just 2,214 of the 40,203 total applicants were accepted for attendance, and more than 90 percent of the accepted applicants were in the top 10 percent of their high school graduating class.
"A coach can express interest in a student and give them the opportunity for a spot on the team," CCHS college counselor Miss Julia Tushaus said. "Though this interest does not guarantee admission, placing a focus on the applicant's athletic abilities can influence the admissions process."
Unlike other universities, Columbia University takes a holistic approach while evaluating applicants for admission, according to the Columbia Undergraduate Admissions. The university considers a wide variety of factors besides the applicants' grades and test scores, including extracurricular involvement, recommendations, and extraordinary family circumstances.
"Many universities have little spot availability for applicants who are below the average admissions requirements for the school academically," Miss Tushaus said. "In general, applicants need to meet the minimum to average admissions requirements and also be involved in extracurricular activities."
According to the Tennis Recruiting Network, a website that ranks junior high and high school tennis players, the four-player recruiting class of 2022 at Columbia University was ranked number 10 nationally. This ranking boasts the highest ranking for an Ivy League school in the United States.
"During the 20 years I have been with the Dons, Sophie has been one of the best players I have ever coached," former CCHS varsity tennis head coach Mr. Ron Marquez said. "She was a two-time Western League Player of the Year, and she was even selected as a finalist during her freshman year."
Applying for an Ivy League school as a tennis player, Raiszadeh met the academic and athletic  criteria to make an impact at Columbia University.
"I have been in contact with the women's tennis head coach Mrs. Ilene Weintraub since visiting the university in February," Raiszadeh said. "She flew out to Los Angeles in order to watch my tournament in May and expressed constant interest since."
Multiple Ivy League schools showed interest in Raiszadeh since the beginning of the admissions process, but as she was forced to make a decision, she considered Columbia University Lions tennis program and all its offerings.
The Ivy League universities are well-known for their academic and athletic rigor, and Raiszadeh is already aware of the challenges she will face.
"Balancing a rigorous tennis and academic schedule is challenging and overwhelming at times," Raiszadeh said. "Insight and advice from coaches and college counselors guided me toward managing my time correctly and making the right college decision."
About the Contributor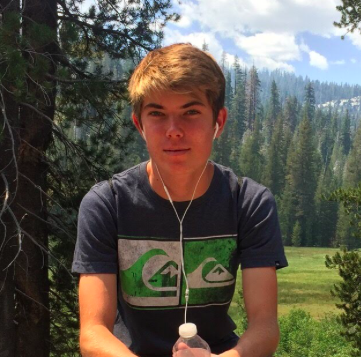 Matthew Rowland, Assistant Features Editor
As a junior at Cathedral Catholic High School, I will work as the Assistant Features Editor for El Cid. I chose to write for the newspaper to expand my...