Help on the way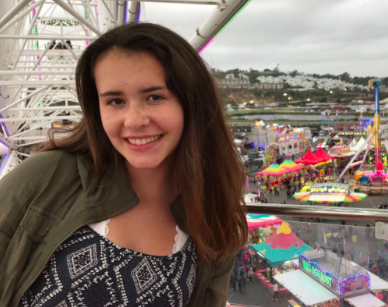 More stories from Lauren Boyer
Taking multiple Advanced Placement classes since sophomore year, caring for her younger sister daily, participating in multiple school extracurriculars, and preparing for her future as a scientific researcher, Cathedral Catholic High School student Faith Aloboudi '19 is no stranger to everyday stress.
"Finding a balance with all my responsibilities usually takes away from my sleep," Aloboudi said. "I want to do well [in school] because of my own expectations for myself."
In an era of the increasing mental health issues plaguing teenagers, CCHS students are no exception. The overwhelming pressure of schoolwork, career planning, social interactions, and family dynamics eventually can lead to chronic anxiety and depression if not handled correctly.
The CCHS counseling department, administration, and even other students offer resources aimed at improving student mental health, but resources always can be added and awareness can always be spread.
According to a recent El Cid survey of about 500 CCHS students, 13.3 percent of CCHS students have been diagnosed with clinical anxiety and 11.2 percent have been diagnosed with clinical depression.
According to the Child Mind Institute, an independent, national nonprofit organization dedicated to transforming the lives of children and families struggling with mental health and learning disorders, close to 31 percent of teenagers develop some sort of anxiety disorder before they turn 18, while 16 percent develop depression or bipolar disorder. The high school students of today are twice as likely to see a mental health professional as those students in 1980.
Students have to recognize their stressors and symptoms before any further action can happen.
The main cause of stress is change and unpredictability, two factors that are prevalent throughout the teenage years. Lack of control causes students to feel overwhelmed.
"A lot of students at [CCHS] are very ambitious and motivated people who want to do well," CCHS psychology teacher Mr. Francis Caro said. "That ambition can be checked by too much stress, which causes crises in their minds."
A little bit of stress motivates people to well in their endeavors, but too much constant stress wears people down. Chronic stress keeps people in a continuous fight or flight mentality, leading to sleep loss which causes cognitive impairment.
For example, stress stemming from a midterm exam can motivate a student to study and receive an A, but a piling up of tests and other assignments can be too overwhelming for a student.
Schoolwork is not the only cause of chronic stress. Family problems, friendship issues, and worries about the future hamper down and cause someone to feel stressed.
Feelings of dejection and inferiority not directly correlated with schoolwork can hamper one's ability to focus in an academic setting, according to Mr. Caro.
Chronic stress ultimately leads to diagnosable anxiety, which can give way to depression. People who develop these conditions tend to feel hopeless, accepting their circumstances and not wanting to seek help.
Teenagers who turn to drugs and alcohol to cope with chronic stress only heighten those feelings of being overwhelmed, since the compromised state of the brain can not handle emotions as well as a sober brain.
CCHS offers its students different avenues to deal with problems regarding social and emotional wellbeing.
The CCHS Dean of Counseling and Wellness Mrs. Ashley Bascom oversees different resources, such as the counseling department, Wellness Day, and Yellow Ribbon Week, available for students struggling with their mental health.
The CCHS counseling department employs eight counselors trained to help students with academia, college and career planning, and social and emotional wellbeing. It is important to note that these eight counselors have not been trained as clinical therapists, meaning they do not offer ongoing therapy and they can not diagnose students.
"Counselors can help with crisis intervention, crisis management, and ongoing social emotional help at a non crisis level," Mrs. Bascom said. "From there, we would refer students to see a professional."
All interactions with the counselors are confidential, unless a student is in danger from someone else, planning to harm someone, or planning to harm themselves. If any of these instances occur, the counseling department needs to ensure they have the proper support to ensure the safety of the student. This support can include parents, CCHS administration, teachers, Child Protective Services, law enforcement, and others, according to Mrs. Bascom.
Liz Gilbert '19 has experienced the emotional help CCHS counselors offer, as well as guidance provided by a clinical therapist.
"My school counselor let me talk to her about my problems, but she could not give me professional advice since she is not licensed," Gilbert said. "A clinical therapist gave me advice and possible solutions, as well as helping me find the root of my problems."
Gilbert would recommend utilizing the school counselor if a student currently struggles with grades, since they could help get extensions and work out agreements with teachers.
The counseling team partners with the nursing team, learning center, and the Dean of Students to form the Student Evaluation Team, a group that identifies students struggling academically or socially or at-risk students, and it talks about additional programs needed for the wellbeing of the student body.
"Students typically do not know they are at-risk," CCHS Principal Dr. Kevin Calkins said. "We try to keep the program individualized to meet the individual's needs."
Drastic decreases in grades and quality of schoolwork is the trigger that a student needs extra help. Typically, the student, teachers, counselor, and parents are brought in to set up accommodations for the student, according to Mrs. Bascom.
However, grades do not always indicate a student is struggling. Social issues involving family or friends can have no effect on schoolwork until the problem becomes overwhelming. Taking early action to combat problems will prevent future consequences.
After the recent passing of CCHS student Ethan Olson '19, counselors from Saint Augustine High School, Mater Dei Catholic High School, and Torrey Pines High School came to campus and partnered with the counseling team, administration, and faculty to offer emotional support to any student in need.
After Jay Zolina '16 passed away in 2014, the wellness program became more intentional and student-led. For example, the recent Red Ribbon Week was executed by a campus ministry class with help from Mrs. Bascom.
"We're really trying to get the voice of the students in the activities so it isn't just the adult saying 'this is what we think you need,'" Mrs. Bascom said. "Students today face a different reality than adults did as teenagers."
Since Zolina's passing, the emphasis on mental health has waned since the time has dulled the pain, memories, and emotions associated with the death of a classmate.
Mr. Calkins encourages students to help memorialize Olson and other students who have passed as a way that keeps students and faculty vigilant, and Mrs. Bascom encourages students to suggest ways mental health awareness can be expanded on campus.
The counseling department used to have a therapist-in-training on campus, who completed her training on the CCHS campus. There has never been a permanent therapist position.
"I am not opposed to the idea of a therapist," Mrs. Bascom said. "I think whatever the needs of our students are, [CCHS] wants to do its best to meet the needs of its students."
A major component of therapy is helping someone become self-aware of their actions, a practice that parallels with the CCHS new restorative discipline policy. One can only fix a problem of his or hers after becoming aware of the problem.
Also, the on-campus priests offer spiritual direction for those students interested in strengthening their faith during any time of need.
Father Martin Latiff, Father Patrick Wainright, and Father Richard Castro have met with approximately 300 students in the past two years to offer them spiritual direction. During these individual meetings, one of the priests meets with a student to encourage him or her to lead a more prayerful life as well as taking part in discussions about personal issues.
"The body, soul, and mind are all connected, so what is spiritual depends on what is natural," Father Martin said. "We [the priests] help the student to see their problems from God's perspective."
After Olson's death, an influx of students sought spiritual direction from the priests, wondering why such a terrible event could happen. The priests consoled these students, helping them to emotionally and spiritually process and encouraging them to trust in God's guidance.
Mental health resources are not limited to the adults on campus. A number of students have incorporated emotional wellbeing into National Honors Society projects and clubs.
Kayla Andalis '19 conducted her "See the Semicolon" project for her NHS project and as an extension of Project Semicolon, a nonprofit organization dedicated to suicide prevention.
Andalis designed T-shirts handed out during the CCHS Life Week last school year. Additionally, she orchestrated an affirmation writing session in which students could write letters to people that they felt were struggling, reminding them that there is hope, resources, and a community that cared about them.
Andalis deeply resonates with suicide and other mental illnesses since one of her close friends came close to suicide but now lives happily thanks to supportive family and friends.
"I know everyone has good intentions, but with our busy lives, we forget to keep up our goals of helping people," Andalis said. "Teachers and students should see each other without any labels so when it comes to talking, we won't have stereotypes."
By promoting mental health awareness, the issue of mental health becomes less taboo and easier to talk about. All innovations and change have to start with conversation.
By learning about what causes personal stress, students can be more equipped to handle overwhelming circumstances, potentially avoiding the cascade into chronic anxiety and possible depression. The psychology classes do an identifying stress activity during the first couple classes, but only upperclassmen can enroll in the course. Students should then have stress awareness starting freshman year or earlier.
"Since stress is circumstantial, I think it would be hard to implement more mental health resources in a way that is appropriate," Mr. Caro said. "Resources would have to be relevant and effective, but at the same time not something that causes a dwelling on a topic."
According to past studies conducted by CCHS psychology students, there is not an obvious jump in stress levels when comparing students that take AP classes and students wo do not. This study shows that stress is more diffused, highlighting the importance of abstaining from self-fulfilling prophecies in regards to stress. If students hear that a certain class is stressful, that student will be more likely to feel overwhelmed in that class.
Learned-helplessness, an idea that one can not make things better for themselves, is a recurring theme throughout depression and anxiety. Stress thrives on out-of-control and unpredictable feelings. To combat this pattern, people need to exert a sense of control in their lives. If someone feels stressed about tomorrow, something as simple as making a to-do list can help curb those anxious feelings.
People do have the ability to help themselves, but not everything has to be done alone. Students that feel strongly about expanding the mental health resources on campus should formulate ideas and suggest them to the counseling department, Dr. Calkins, or even a fellow student. The more students involved, the more relevant and personable.
"You do not want to live in sadness where everyone is sensitive, and at the same time, you don't want to forget," Dr. Calkins said."
About the Contributor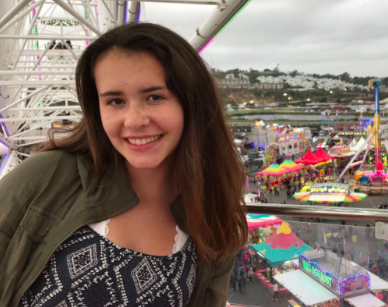 Lauren Boyer, Entertainment Editor
After an exciting year as the Photo and News Editor for El Cid, I will lead the new Entertainment section as the editor. I look forward to learning even...