Voice of an angel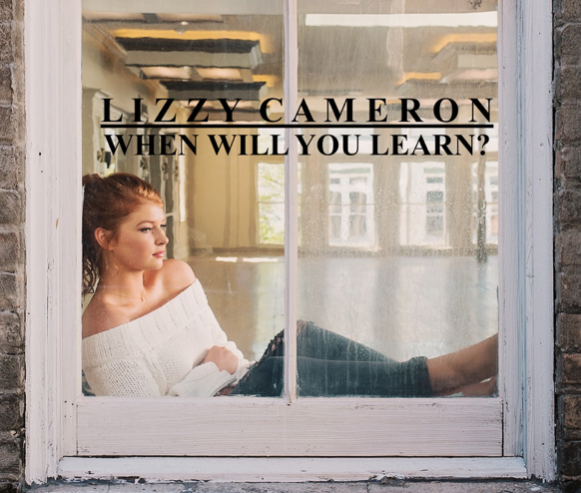 Hang on for a minute...we're trying to find some more stories you might like.
Lizzy Cameron '19 never thought her singing dreams would become a reality until her dad was diagnosed with cancer, inspiring her to write her most-streamed song "Even Then".
"It was unbelievable to see such a positive response to my first song," Cameron said. "It was then that I began to see a glimpse of the possibilities for what my future might hold. I was extremely motivated to keep pursuing my music career."
The Cathedral Catholic High School senior has been pursuing her musical goals since kindergarten, and she initially began singing in her church choir at Sacred Heart Catholic Church on Coronado where she still performs most Sundays.
Today, she shares her vocal talents with the CCHS choir, during all-school masses and school musicals. She also can be heard on the music streaming app Spotify.
However, despite her years of practice and performances, Cameron still suffers from stage fright.
"I still get incredibly nervous before I sing," Cameron said. "I literally sometimes think I am going to throw up at Mass."
But once she starts singing, she appreciates the value of her vocal gifts.
"I believe singing is an act of praise and worship and an ideal way to grow in one's faith," Cameron said. "To me, singing is the easiest non-confrontational way to spread your message."
Since transferring to CCHS her junior year, Cameron has been active in the school choir, often front and center at school-wide masses.
"Cameron has been a great addition to our choir," CCHS music director Ms. Jessica Swift said. "She is so talented, and her humility and desire to serve matches that talent, which is rare. You can really hear that depth and artistry in her voice."
In 2016, Cameron released her first single "Even Then," a deeply personal song describing her father's cancer diagnosis. The song has been featured on Spotify, and it has extended her fanbase, receiving more than 710,000 streams.
"The amount of messages I get from people on social media or people in similar situations telling me that my music affected them and helped them is the best part of sharing my gift," Cameron said. "People from different countries email me all the time asking if they can play my song on the radio."
Cameron travels north to Los Angeles almost every weekend to sing and song-write with Mr. Harvey Mason Jr., a notable Hollywood writer and producer. Mr. Mason is accredited with the work of Michael Jackson, Justin Timberlake, Britney Spears, and Beyoncé.
Cameron also credits her musical progression to her vocal coach Ms. Kim Franca.
"Lizzy [Cameron] has a richness to her tone that is beautiful and makes you want to listen to her," Ms. Franca said. "The emotion flowing from her notes is what opens your heart and reveals her sincerity as an artist."
Cameron is applying to multiple prestigious music schools for college, including the Berklee College of Music, the University of Southern California, and the New York University music program.
"No matter where I land," Cameron said, "I plan to continue singing in church services throughout my college years and beyond."