CCHS raises disability awareness
Cathedral Catholic High School established the Options Program five years ago as a way to emphasize inclusion on campus, making it the first Catholic high schools in California to create a program designed to include all students with varying levels of learning disabilities.
"It is so important to have programs for students with disabilities in schools because all students should be included no matter learning differences," Options Director Mrs. Adriana Pehl said. "Our students in the program learn so much just from being around peers their own age. Plus, they are teenagers and just want to be included like everyone else."
Many CCHS upperclassmen are options mentors, which requires accompanying options students to their classes, taking them to lunch, and simply being a friend to the options student. Each year, there are a significant number of sophomore and junior applicants who want to mentor options students.
This year is no different.
"
It's really cool to see the positive impact that you can have on a person's life by just being a friend," "
— Mentor Isabella Smith '19
Although the program was established to expand educational opportunities for students with learning disabilities, it also has impacted the entire CCHS community.
"Not only do our students grow from being included, but everyone around them learns about acceptance, patience, and inclusion by having the program on campus," Mrs. Pehl said.
Mrs. Pehl said students with special needs must be represented in every school and benefit from the same opportunities as their classmates. Teenagers with disabilities are still teenagers, and they should be treated as such by their communities.
Co-president of the Options Club and options mentor Tianna Bassler '18 agrees, doing her best to include Options students on campus.
"The Options Program at CCHS is really important," Bassler said. "It gives CCHS students the ability to give something and help someone while letting the options students be able to learn in a safe environment with people cheering them on and wanting them to succeed."
About the Contributor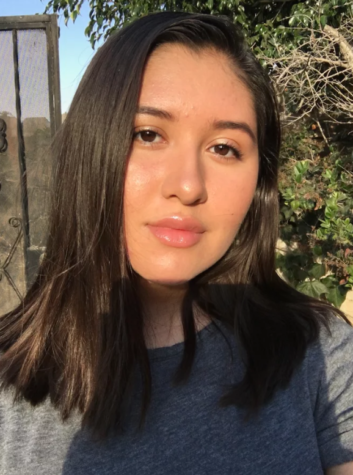 Mercy Sosa, Social Media Editor
My name is Mercy Sosa, and I am a junior at Cathedral Catholic High School. A first year El Cid member, I hold the position of social media editor. World current...