Coming to fruition, or not?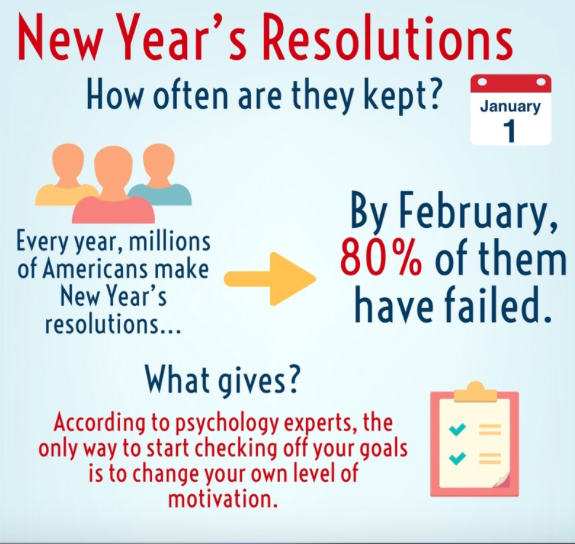 For many Cathedral Catholic High School students, the new year signifies a fresh start, and when January rolls around, so do traditional New Year's resolutions.
However, most resolutions find their way to the scrap heap before the February frost melts.
"There's so many distractions to get caught up in, and it becomes really hard to keep up with my goals sometimes," CCHS student Sarah Pun '21 said. "The follow through is so difficult, and it makes me wonder what I could do better."
CCHS students, who often make academic and spiritual goals on New Year's Day, increasingly find that they become sidetracked on their path to success, causing them to seek tips for improvement.
According to The Huffington Post, 92 percent of New Year's resolutions fail, and as a result, people grow discouraged and stop making promises to better themselves.
So, why do New Year's resolutions continuously fail?
Unrealistic expectations, the primary cause of unsuccessful resolutions, permeate the high school environment. When students set unmanageable goals, often because they are seeking peer approval, those goals become unattainable.
"Unrealistic expectations cause a lack of motivation, because when you make an unrealistic guideline for yourself, you become lazy since you don't believe you can actually accomplish it," AP psychology teacher Mr. Frank Caro said.
Generally vain in nature, unrealistic resolutions center around self-obsession rather than self-care, making them harder to achieve. Students often indulge their insecurities when choosing goals, rather than focusing on their character and emotional well-being, ultimately resulting in disappointment and failure.
"Setting goals for the wrong reasons and making resolutions that are about physical appearance rather than emotional reasons or personal character causes a lot of problems," Mr. Caro said.
Many students face similar obstacles, and they struggle with their own decisions when it comes to goals and expectations.
"I don't make New Year's resolutions because I feel that they're careless, and don't really have a point unless they're really meaningful," CCHS student Nicholas Martinez '21 said. "Unless it's worthwhile, why bother doing it?"
But despite popular belief, when the right steps are taken to achieve them, New Year's resolutions are beneficial.
An outlying group, CCHS students who accomplish their resolutions each year report gradually working toward their goals help them become successful.
"I am almost always able to follow through with my New Year's resolutions because they are not drastic changes," CCHS student Delaney Fritz '20 said. "Making basic differences in your everyday routine can be really impactful."
A straightforward way to achieve resolutions, dividing the goal into small, practical steps creates significant change and keeps goals more consistent. When resolutions are more manageable, they stand a better chance of coming to fruition.
In addition to taking individual steps, a reinforcement, reward system also accomplishes goals. Making resolutions public or telling friends about them create a healthy pressure for success, and if others know about specific goals, they can offer continuous reminders, ensuring progress.
No matter which method students use, establishing and accomplishing New Year's resolutions lead to vast improvements and exponential growth of joy and confidence in their life, Mr. Caro said.
Although a controversial topic, when executed right, New Year's resolutions are a healthy, effective way for self-improvement, and CCHS students are realizing these academic, spiritual, and personal benefits.
"Every year has its own obstacles and trials, but in the end, those experiences help me reach my ultimate goal," Pun said.
Leave a Comment
About the Contributor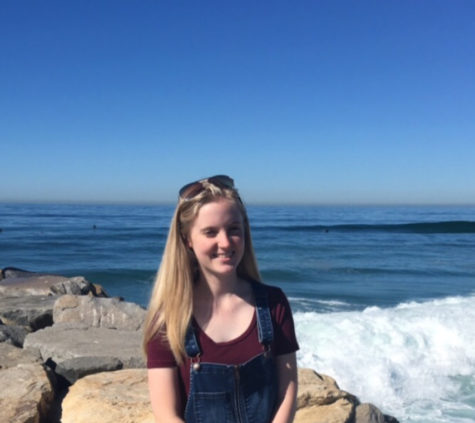 Savannah Dupper, News Editor
As a senior at Cathedral Catholic High School and the El Cid News Editor, I look forward to promoting positivity on campus by sharing my voice through...