A higher place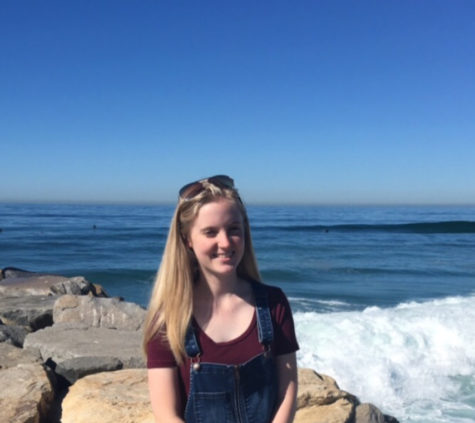 More stories from Savannah Dupper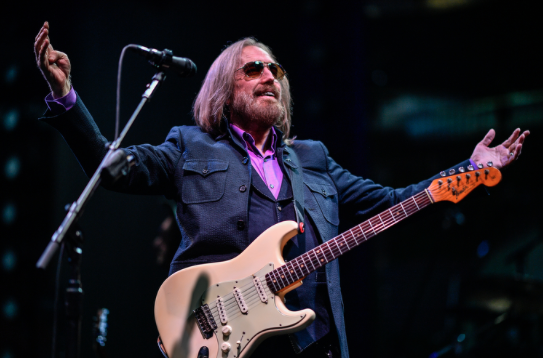 Only weeks after performing at the San Diego music festival Kaaboo in Del Mar, rockstar and American musical pioneer Tom Petty died Oct. 2 of cardiac arrest at his Los Angeles-area home, leaving his fans heartbroken.
After being found unconscious, the 66-year-old Mr. Petty was rushed to UCLA Medical Center and put on life support. However, when doctors found he was lacking brain activity, his family decided to remove him from life support, letting the legend pass peacefully.
"On behalf of the Tom Petty family, we are devastated to announce the untimely death of our father, husband, brother, leader, and friend Tom Petty," the musician's manager Tony Dimitriades said in a statement.
Mr. Petty, an iconic symbol of 20th century rock'n'roll, leaves behind a monumental legacy through his music and raw poetic lyrics, defining himself as a true chronicler of the American rock'n'roll genre.
Raised in Gainesville Florida, Mr. Petty's love for music was inspired by Elvis Presley, who he ultimately became enamored with during a childhood visit to the set of Mr. Presley's musical Follow That Dream.
"Elvis became a symbol of a place Tom Petty wanted to go," wrote Warren Zanes, author and friend of Petty's, in his 2015 biography Petty.
Focused on his destination, Mr. Petty received guitar lessons from Don Felder of The Eagles. With Mr. Felder's help, Mr. Petty developed the skills and talents he needed to pursue his dream, which he did when he dropped out of high school to pursue his passion full-time.
Still an evolving artist, Mr. Petty began a country rock band called Mudcrutch, where he emerged as its lead songwriter and frontman. The band received a deal from Shelter Records that prompted them to move to Los Angeles, but the band soon broke up when its first single failed to chart.
However, the label recognized Mr. Petty's talent, eventually offering him a solo contract.
The music company's confidence was not misplaced.
Mr. Petty built a new band from the ruins of the old, establishing Tom Petty and the Heartbreakers with fellow Mudcrutch guitarist Mike Campbell and Gainesville natives Stan Lynch and Ron Blair.
In a stroke of fortune, Mr. Petty and the Heartbreakers hit stride with their self-titled 1976 album, and singles "American Girl," and "Breakdown," which placed in the top 40 of the British charts.
More hits followed, and with their third album Damn the Torpedoes rocketing to number two on the U.S. charts and selling more than 4 million copies, Mr. Petty and his band officially established themselves as rock superstars.
"He just wrote these kind of songs so many people could see themselves in," Mr. Zanes said in an interview with CBS News. "He was a guy who was real about this rock and roll thing and that attracted people. He never sold himself.
"He just attracted people."
Throughout the entirety of his career, Mr. Petty released three solo albums, and 13 albums with the Heartbreakers, along with notable performances and collaborations with Bob Dylan, Stevie Nicks, and Johnny Cash.
In a single lifetime, he sold more than 20.3 million albums, inspiring music fans around the world.
"I think we've lost one of the great American songwriters and one of the great American band leaders," Mr. Zanes said. "And it's that combination of the material that he wrote and how he brought it to his band that makes him singular. And to me, he's up there with the Buddy Hollys and the Hank Williamses of the world."
Mr.Petty's classic music endures despite his death, and his fans are finding comfort in the legacy he left behind.
"Tom Petty's songs are timeless," singer and composer Elton John tweeted. "He was a wonderful writer, musician and singer. Irreplaceable and unique."
Rolling Stones frontman Mick Jagger also expressed his grief on Twitter.
"So sad about Tom Petty, he made some great music," he tweeted. "Thoughts are with his family."
Along with prominent musicians, fans of Mr. Petty in the Cathedral Catholic High School community are responding to the loss.
"It was like a punch in the gut when I heard, " CCHS Algebra 2 and AP statistics teacher Mr. Gary Remiker said. "He was just a really great musician."
Economics and physics teacher Mr. Tom Rickling also expressed his grief.
"He was such a consistent songwriter, and to be relevant for so long is difficult shows how talented he was," Mr. Rickling said. "Always sad to see a great talent taken, but he lived a full life, and his music will last for a long time."
Despite fans that numbered in the millions, Mr. Petty was memorialized Oct. 16 at a private ceremony in the Pacific Palisades, Calif.
The day of his funeral, his daughter Violette Petty shared a photo of a black and white image of her father, writing in the caption: "In the dark of the sun we will stand together."
Leave a Comment
About the Contributor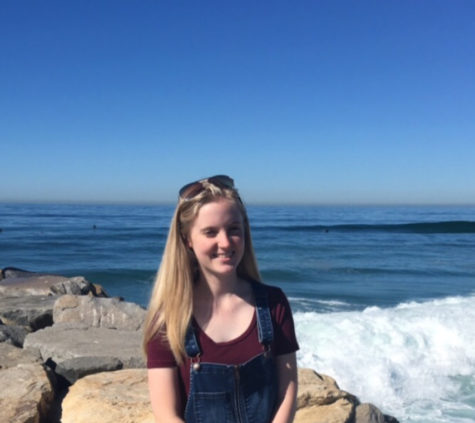 Savannah Dupper, News Editor
As a senior at Cathedral Catholic High School and the El Cid News Editor, I look forward to promoting positivity on campus by sharing my voice through...