Stars in the sky and on the stage
While many high school students can not decide what to have for lunch let alone what they want to do in their futures, Cathedral Catholic High School students pilot Braden Boggs '19 already has his future planned.
"According to my parents, my first word was 'airplane,'" Boggs said.
Attending CCHS not only brings students a stimulating educational environment, but it also allows for students to pursue outside interests. Many students have interesting activities that they participate in outside of campus, particularly Braden Boggs '19, Emily Smedley '18, and Nicolas Meringolo '19.
Always being interested in planes, Boggs decided to take action to follow his dreams.
Boggs is a student pilot at Pinnacle Aviation Academy at Palomar Airport in Carlsbad. He started the process of getting his pilot's license at 14 years old, and he hopes to earn his license in January. Boggs spends a minimum of two hours each week practicing for his license.
"I really want to be an airline pilot," Boggs said. "It has always been a passion of mine."
Being a pilot allows Boggs to do something else he loves: traveling. Boggs flies to Big Bear often to gain flying experience, and he hopes to fly to Europe one day.
"Flying is really my passion," Boggs said. "I really don't have time for other outside school activities."
While Boggs finds his passion up in the sky, Smedley has more fun with her feet on the ground.
Starting out as a munchkin in The Wizard of Oz, Smedley has been performing in shows since she was five years old. Since then, she has acted in numerous productions through companies such as Catholic Youth Theater, Rising Star, Broadway Bound Youth Theater, and CCHS.
"My favorite role that I have done would be being the narrator for Joseph and the Amazing Technicolor Dreamcoat,'" Smedley said. "It was my favorite because I got to portray a biblical event. I didn't have to dance. All my best friends were in it and the directors were amazing. They had a great vision for the show and executed it well."
Being a talented actress, Smedley has enjoyed some amazing opportunities. For example, Smedley was chosen out of 120 applicants last year to perform at Rising Star at Cabaret at the Merc. This year, Smedley was invited back to host the event.
However, being the faith-filled person that she is, Smedley does not feel called to go into an acting career.  
"I don't feel called to pursue performing," she said. "I really feel called to be a history teacher."
A new face on CCHS campus this year, Nicolas Meringolo '19 already has made his mark at CCHS while performing at all-school masses.
Meringolo basically is a one man band who sings and plays the piano, guitar, bass, and drums.
At three years old, he started playing piano, and then he started singing in 5th grade. Since then, he has performed in numerous recitals, musicals, and county fairs.
"One of the cool things I have done would be singing "Rolling in the Deep" by Adele when I was in 5th grade," Meringolo said. "It was pretty tough since it is a very high song."
In addition to singing and playing multiple instruments, Meringolo makes his own music. His biggest influences are Ed Sheeran and John Mayer; he even has a cover of Ed Sheeran's "Make it Rain" on SoundCloud. Meringolo has also written songs about memorable experiences.
"I've written two songs," Meringolo said. "One about moving and the other about the life-changing experience I had this camp I did at the Berkeley School of Music. That camp was what made me decide that I wanted to pursue music."
Meringolo sees himself majoring in music and pursuing a career in the performing industry.
Indeed, Boggs, Smedley, and Meringolo represent the life-long learners CCHS strives to develop in its students.
Leave a Comment
About the Contributor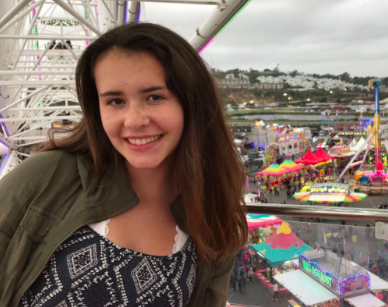 Lauren Boyer, Entertainment Editor
After an exciting year as the Photo and News Editor for El Cid, I will lead the new Entertainment section as the editor. I look forward to learning even...