Gone too soon, but not forgotten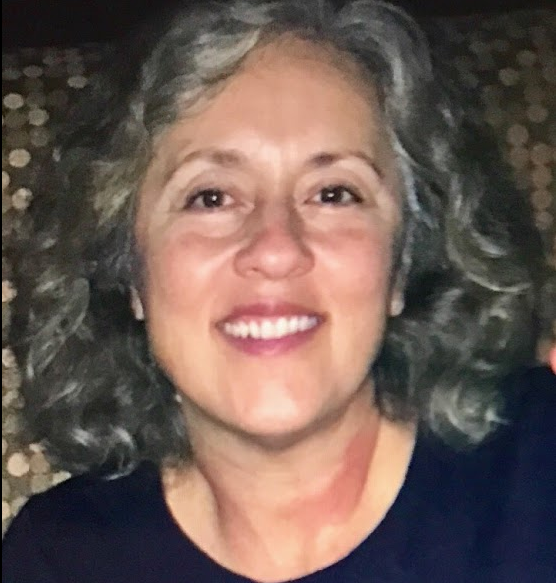 Hang on for a minute...we're trying to find some more stories you might like.
Alicia de la Rosa, a Cathedral Catholic High School class of 2011 alumna, had finished playing softball on March 7 at the Encinitas YMCA with her boyfriend when she received several texts and calls from her stepfather urging her to rush to the Palomar Medical Center in Escondido.
At the time, she did not know that her mother, 55-year-old Mrs. Catherine Kennedy, had been slain by a stray bullet from a gang crossfire.

"I don't live at home, and I just so happened to make the decision to go home Monday night because I had a few things to pick up from the house and had Tuesday off," Ms. de la Rosa said. "I got to see her Tuesday morning, made our shakes, and saw her off to work. I am so grateful for that, especially because I was so on the fence about going home Monday night, and for some reason I just did."

Mrs. Kennedy, who according to Ms. de la Rosa had just left a penance service at the Church of St. Timothy's in Escondido, was driving eastward on Grand Ave. on the night of her death, traveling home to her awaiting husband, Mr. Kevin Kennedy.
She never returned home that night.

"I was at home and anticipating Catherine's return when I got a call from the hospital at 9:00 p.m. saying that an accident had occurred," Mr. Kennedy said.

Ms. de la Rosa speculates Mrs. Kennedy must have stopped at a Walmart or a Home Depot on her way home, which explains why she was traveling in the area.

At approximately 9:00 p.m., 24-year-old suspected Diablos gang member Mr. Dionicio Crespin Torrez Jr., who was with a 16-year-old juvenile, fired several rounds at a group of rival gang members who were tagging in the area, ultimately killing Mrs. Kennedy who entered the crossfire while she was still driving.

"I found out within about 10 and 15 minutes of the incident," Escondido Chief of Police and University of San Diego High School alumni Mr. Craig Carter said. "I got called at home describing the details and what happened. I then went into the station to try to monitor and see what was going on with it.

"It's very sad for me and probably the worst time you have when you're a chief, when you have people who die in your city with a needless homicide like that."

According to police reports, Mrs. Kennedy lost control of her car and crashed into an unoccupied vehicle. She was taken to Palomar Medical Center where she was pronounced dead.

In the days initially following Mrs. Kennedy's death, Mr. Torrez and the juvenile were taken into custody, and they both pleaded not guilty to the murder of Mrs. Kennedy in their respective arraignments, which took place on March 17 for Mr. Torrez and March 20 for the juvenile, whose name was not released.
Mr. Torrez could potentially face the death penalty, and the case is ongoing as there are other individuals who were involved in the incident.

The Escondido community has since come together in support of Mrs. Kennedy's family. A candlelight vigil was held for Mrs. Kennedy on March 14 in front of the Escondido City Hall during which more than 200 people attended.

"The community has been amazing," Ms. de la Rosa said. "There are so many people that she touched and the sad part for me is that she never knew that she touched so many people. I was told about 700 to 800 people showed up to her funeral and that just awes me.
"She was so important and special to so many people."

According to Mr. Kennedy, Mrs. Kennedy was a saintly woman who was entirely committed to her faith and evangelization. She was deeply involved with many activities at the Church of St. Timothy's, initiating the vacation bible school service, helping launch the young adult ministry program, and serving as an active member of a small Church group and a Eucharistic minister to the sick.
Additionally, she led a youth group at World Youth Day 2013 in Rio De Janeiro, Brazil. 

Mrs. Kennedy also was involved in her community, assisting her daughter's softball and soccer teams when they played at Kit Carson Park and serving as group leader for her daughter's Girl Scout troops.

Mrs. Kennedy's passion was dentistry. She worked as a hygienist under Dr. Joseph Holtz, DDS, and she later worked under his successor, Dr. Todd Brilliant, in Escondido.

"She always made sure her patients were comfortable, and she had really strong relationships with all of them," Ms. de la Rosa said. "She loved telling them about me and she loved hearing about their lives, families, and kids. Everywhere we went we would somehow run into a patient out and about. She always made a point to say hi to them to let them know they were special and important to her."

Some of Mrs. Kennedy's hobbies included gardening and playing pickleball. Ms. de la Rosa described her mother as being obsessed with pickleball, a game she always tried to get her family and friends to play.
Mrs. Kennedy also loved sewing. going so far as to sew her own wedding dress and her daughter's May Crowning dress, Ms. de la Rosa said.

According to Mr. Kennedy, Mrs. Kennedy also was an adventurous woman who was always ready for new experiences. She obtained a license to ride her motorcycle with Mr. Kennedy, and she loved to travel.

"My mother was the most loving Godly woman I knew," Ms. de la Rosa said. "She had everyone else's best interests at heart. She was a single mother for 20 years, and did everything she possibly could for me."

Ms. de la Rosa further described her mother as loving, strong, selfless, kind, supportive, non-judgmental, inspirational, humble, and genuine.   

"There is no way for me to make sense of [what happened], and that's just something that I'll always have to accept," Ms. de la Rosa said. "I will never understand why this happened to my mom, my family and friends, and me."

The gang-related shooting of Mrs. Kennedy brings into question the state of gang activity in not only Escondido, but in every city across the United States.

"All cities have gang issues," Mr. Carter said. "At any given day, you could have an increase in fights because of gangs or individuals stealing things or even harming each other. We look for increases in that activity that determine whether or not there's an enforcement we need to address."

Mrs. Kennedy's death gained national attention when U.S. Attorney General Mr. Jeff Sessions referenced gang violence in Escondido in a speech he delivered last month at the San Diego-Tijuana international border.

According to Mr. Sessions, "Escondido's gang violence has jumped recently between two rival gangs warring for turf."
Mr. Carter knows of this turf war all too well.

"Attorney General Sessions was indicating that sanctuary cities are releasing individuals into the City of Escondido that cause these problems of guns and drugs and crime in our community," Mr. Carter said. "I have called the Department of Justice to talk to Mr. Sessions and his handlers to clarify what he meant by that [comment]."

Mr. Carter further explained that the recent "jump" in gang activity that Mr. Sessions mentioned in his speech has not occurred.
In fact, there recently has been little gang activity in Escondido, and the police force has taken measures to ensure this decrease in gang activity stays consistent.

According to a recent ABC 10 News update, a crackdown on gangs in North County that formulated in the spring has resulted in charges against 55 gang members and the confiscation of 60 firearms and 30 pounds of methamphetamine. A county-wide crackdown has produced charges against 140 individuals from 20 different gangs, according to a San Diego Union-Tribune article.

Furthermore, Mr. Carter has instituted several initiatives in recent years to lower gang activity.

"Other than enforcement, I moved several detectives and street personnel to address the gang issues about four years ago," Mr. Carter said. "I continue to move enforcement efforts to try to arrest as many as I can."

In addition, the Escondido Police Department also runs several programs that steer gang members away from illegal activity. These programs include a family intervention team, the Police Athletic League (PAL), and a diversion plan for juvenile defenders.

The family intervention team, which consists of former gang members and police officers, provides young, gang-recruited youth a different path by speaking to students at schools who are at risk of joining gangs and encouraging them to join a mentoring group.

The PAL program ensures kids do not end up on the streets with nothing to do but to join gangs. This program engages 530 kids who are kept busy by playing sports such as soccer, baseball, basketball, and self-defense.

"I know a fine Marine who once told me that what saved him from gang life as a teen was organized athletics, specifically soccer," Mr. Kennedy said. "So, we need more programs to encourage participation in team sports."

Finally, the diversion program steers juvenile offenders away from consistently committing crimes.
Under the program, a first time offender will not get sent to court or juvenile hall, but he or she will be sent into the diversion program to learn how to be a better citizen, Mr. Carter said. As a result, offenders receive better discipline as opposed to getting sent to juvenile hall, which keeps juveniles from entering the justice system.

"One day you make a bad decision and we're trying to say that that bad decision shouldn't follow you the rest of your life," Mr. Carter said. "We really try more intervention and prevention than we do incarceration, but unfortunately we have to do all three in order to make an effect."

While Mr. Carter and the Escondido Police Department continue to make headway in preventing gang activity, Ms. de la Rosa uses the memory of her mother as a way to keep her mother's spirit alive.

"I was raised with a strong faith foundation, and I plan to raise my kids one day the exact same way, and [I want to] be that foundation for my friends and other family members just like her," Ms. de la Rosa said. "Traveling was also a big thing for the two of us, and she always supported me in my plans to travel and backpack.
"So, I am in the process of planning all that out now to do in the future and see the world like she wanted me too."





About the Writer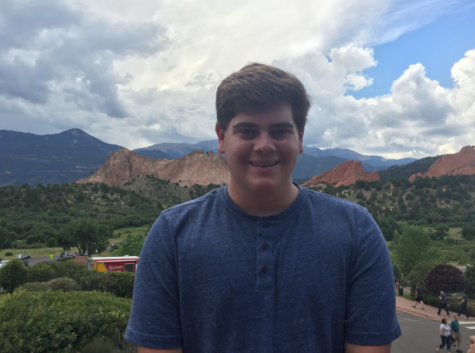 Matthew Bailey, News Editor
Reporting for El Cid since sophomore year has taught me invaluable information and lessons that I am eager to apply to my articles this year. I am enthusiastic about fulfilling the role of news editor for El Cid, and although this is my last year at Cathedral Catholic High School, I feel most prepared to...