"La La Land" dazzles dreamers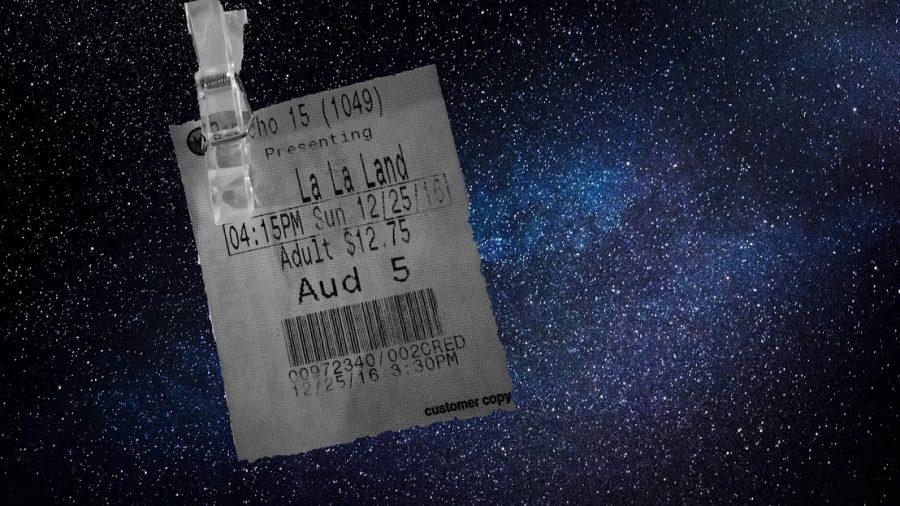 From sweeping all seven of its Golden Globe nominations, including the prestigious Best Motion Picture Musical or Comedy, which resulted in 14 Oscars nominations, the motion picture "La La Land" continues to collect kudos from Hollywood as a result of the mark it leaves on viewers.
"'La La Land' tells the story of Mia [Emma Stone], an aspiring actress, and Sebastian [Ryan Gosling], a dedicated jazz musician, who are struggling to make ends meet in a city known for crushing hopes and breaking hearts," according to the film's official website. "Set in modern day Los Angeles, this original musical about everyday life explores the joy and pain of pursuing your dreams."
The modern-day musical theater masterpiece charms viewers with its raw approach to connecting with everyday people by giving life to old world Hollywood glamour and musical theater, all without going over the top with fluffy music, dance numbers, and unrealistic romances.
From the opening scene of the movie, which, yes, is a musical number, viewers find themselves entranced in the movie's score and original songs. Concurrently, the movie explores the city of Los Angeles from a native's perspective, starting with none other than the infamous Highway 110 traffic. The opening scene takes place on a jammed LA freeway interchange, which Director Damien Chazelle shut down twice during the movie's production.
When it comes to old-fashioned Hollywood in "La La Land," even traffic and smog develop into something glittering and screen-worthy, where musical numbers take place on a freeway and on a hill at the LA "magic hour."
What makes "La La Land" register with viewers lies in its relatability to today's American dream.
While the film may be rooted in the past, dually finding a soft-spot in millennials' hearts, it sheds light on the forgotten classy aspects of old Hollywood glamour. Yes, the film blatantly calls out to idealists with its singing, dancing, and even flying, but the majority of viewers will find themselves within the characters.
Mia attends countless auditions on her quest to find stardom, and the film does not let her ride off into the sunset without a fight. Similarly, Sebastian struggles with the degradation of jazz as he witnesses the modern world slowly eroding his beloved music style. Yet, he never gives up on his dream of opening a jazz restaurant club.
The movie is as much a musical as it is a romantic comedy, but it does not gloss over any aspect of the characters' lives for the purpose of pleasing everyone in the audience. Instead, Mr. Chazelle takes an organic insight into the characters' struggles that Mia and Sebastian face in their careers and relationships.
Mia and Sebastian may not find a happily-ever-after with each other, but what they do find in the end fills their hearts. Mr. Chazelle exposes the contingency of love, which is too often glorified in simple terms as today's boy-meets-girl-happily-ever-after endings moviegoers see on screen.
In the end, "La La Land" hits home for the dreamers of the world, or "the fools who dream," as one of the movie's songs proclaims. The movie's creativity relates with each individual on some level, explaining its high acclaim.
With a record-tying numbers of Oscar nominations and a clean sweep at the Golden Globes, time will tell how many dreamers "La La Land" enchants again at the Academy Awards.
About the Contributor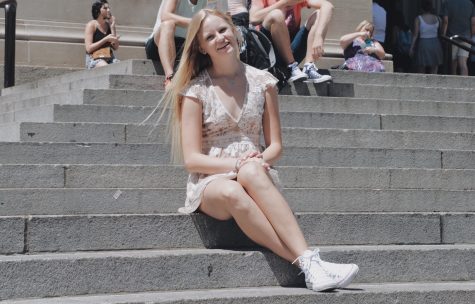 Kelsey Bacinett, Editor-in-Chief
Returning to El Cid for the third year, I am thrilled to serve as Editor-in-Chief! I love writing and photography and cannot wait to see where my talents...