Paper Towns available on DVD today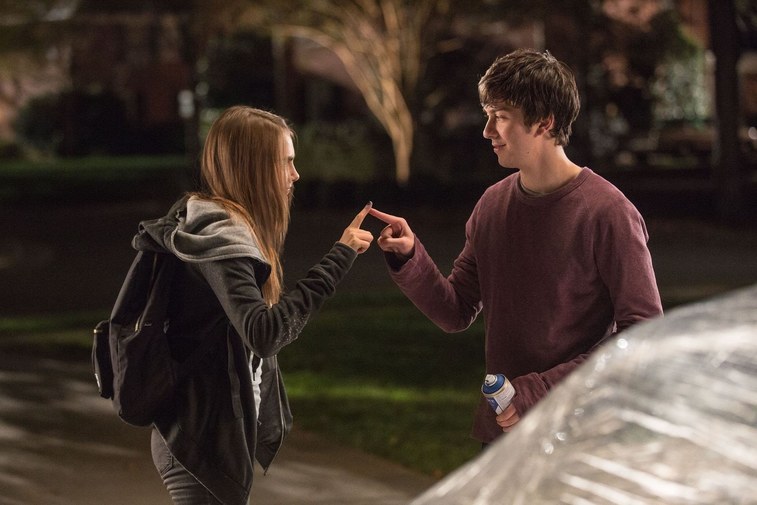 The latest film adaptation of John Green's literature, Paper Towns, played on the silver screens for viewers to see this past summer, and now the film is available for viewers to enjoy once more or discover for the first time.
"It's a movie about falling in love according to imagining people complexly," Green said about the film.
Available on DVD today, October 20, the film is a fresh twist on the classic boy meets girl tale. Directed by Jake Schreier from a script by Scott Neustadter and Michael H. Weber, who also adapted Green's The Fault in Our Stars, Paper Towns shadows the average-joe type high schooler Quentin Jacobsen (Nat Wolff), Q for short, and the illustrious Margo Roth Spiegelman (Cara Delevingne).
As the two characters near graduation, their childhood friendship remains an item of the past until the night Margo jumps through Q's bedroom window for a night long escapade through their town of Orlando, Florida.
The story of Paper Towns is a new sort of high school coming-of-age adventure story.
Margo appears to have it all, the "it girl" of her high school, until the night she enlists Q as her accomplice for her Margo-esque adventure. A minivan, catfish, saran wrap, blue spray paint, vaseline, Nair and notes left in Margo's distinguishable capitalization, fill Margo and Q's night-long outing as they seek revenge on Margo's "enemies."
"I'm a big believer in random capitalization. The rules of capitalization are so unfair to words in the middle of a sentence," Margo said to Q.  
Margo and Q endure a night filled laughter as they revive their feelings of a lost friendship. Q recalls the Margo he knew as childhood neighbors. The girl he looked for in the window adjacent his, the girl who discovered Robert Joyner dead in Jefferson Park and crept closer to the body while he froze at the sight of it.
Little to Q's knowledge, the night Margo and him drove his minivan through Orlando to instigate her revenge plot, would be Margo's last night in Orlando. Frustrated when he does not encounter Margo at school, Q learns that Margo has decided to disappear again. Q rallies the support of his friends Radar (Justice Smith), Ben (Austin Abrams), Radar's girlfriend Angela (Jaz Sinclair) and Margo's old friend Lacey (Halston Sage) to help find Margo through clues she left behind.
Throughout the film, Wolff's and Delevingne's performances live up to the expectations of Q and Margo from Green's book. Delevingne fulfills the allure of Margo Roth Spiegelman, the girl next door, and likewise Wolff, who is fit to play the role as a charmingly awkward high school senior. Additionally, the unexpected cameo of Ansel Elgort, who played alongside Wolff in The Fault in Our Stars, humors the audience as a gas station attendant.
The escapade these friends embark on attests to the common teen desires for a high school experience filled with meaningful relationships. These are friends who are willing to take a road trip to the east coast in search of someone who may or may not be there, friends who stand by one another despite the odds and friends who challenge life's purpose.
"It just makes me remember how we're all still so young and how we should have fun and just let go," Delevingne said about Paper Towns.
In the judgmental time of confusion, frustration and stereotypes that high school is filled with, Q assures teens that being ordinary can go a long way in life. He accepts his mild character and rolls with it. He may not have truly known Margo by the time he had to let her go, but he could appreciate her being even more.
"You can argue…that Ahab is a fool for being obsessed. But you could also argue that there is something tragically heroic about fighting this battle he is doomed to lose," Q's English teacher said.
Not everyone encounters a Margo Roth Spiegelman in their lifetime, but everyone has the possibility to turn their angst into life's adventure.
About the Writer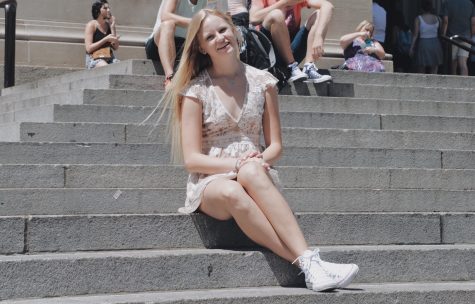 Kelsey Bacinett, Editor-in-Chief
Returning to El Cid for the third year, I am thrilled to serve as Editor-in-Chief! I love writing and photography and cannot wait to see where my talents...