Horror movies provide opportunity for fall recreation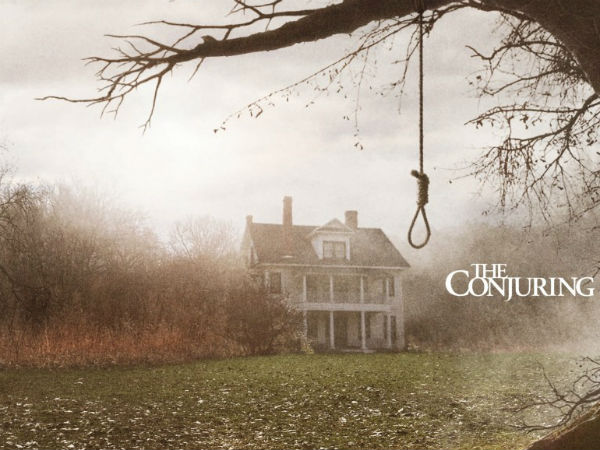 Hang on for a minute...we're trying to find some more stories you might like.
Many generalize horror movies to be fit for Halloween, but the entire fall season is a great time to grab your blankets and popcorn, cuddle up with some friends (or with your favorite pillow), and have a horror movie marathon. For years, filmmakers have been scaring their audiences with gory makeup, unexpected jump scares, and special effects. Modern horror movies bring the effects and the makeup to new extremes. Recently, this horror movie phenomenon has flooded theaters nation-wide, with films such as 'Ouija,' 'The Conjuring,' and 'Paranormal Activity 4.'
"Ouija is definitely one of the scariest movies I have ever watched," said sophomore Brenda Roach. Currently in theaters, Ouija is a thrilling movie filled with things appearing out of nowhere, scaring the audience right out of their seats. On the popular website, 'International Movie Data Base' (IMDB), Ouija is rated 4.5 out of 10 stars. Like many other horror movies, Ouija is based off of teenagers getting involved with an actual ouija board and angering a mythical spirit. Brenda said, "If someone is ever in search of a night full of graphic scenes, suspense, and unending horrors, this is the movie for you.
On the other hand, freshman Lyndsey Hightower said: "My favorite scary movie was The Conjuring because it had a great storyline and a good ending." Receiving a relatively high score of 7.5 stars out of 10, this 2013 film was a big hit. Even though the general consensus seemed to find the film not as great as the media had originally proclaimed, The Conjuring rose in popularity when it came into theaters on July 19 last year. With a chilling ghost story, this movie enthralled its audiences with many jump scares planted throughout the plot of the movie.
Meanwhile, Mila Corvino, a sophomore at Cathedral, said that 'Paranormal Activity 4' "wasn't as scary as people had said it was." With a low score of 4.5 stars out of 10, 'Paranormal Activity 4' did not live up to its expectations. Changing the perspective on your everyday horror movie, this movie captured its audiences' attention with a new kind of story line. It came to theaters on October 19 in 2012, and the plot line had somewhat realistic characters, reactions, and suspenseful situations. The production of the movie is relatable to the 'Blair Witch Project' when taking into account the styles of filming and acting. Sophomore Matthew Bailey said, "Some people say that 'Paranormal Activity 4' is made up of nothing but a shaky camera and awkward acting while others acclaim that 'Paranormal Activity 4' is a nail-biter that leaves viewers shaking with its interesting plot and setting."
The first horror movie, The Devil's Castle, was made in 1896 by Frenchman George Melies and lasted only two minutes. For one hundred and eighteen years, these horror movies have been a hit. In the words of sophomore Anthony Balsano, "Horror movies are awesome! They will never go out of style."