Mr. Preston Hill shares love for football and Spanish with CCHS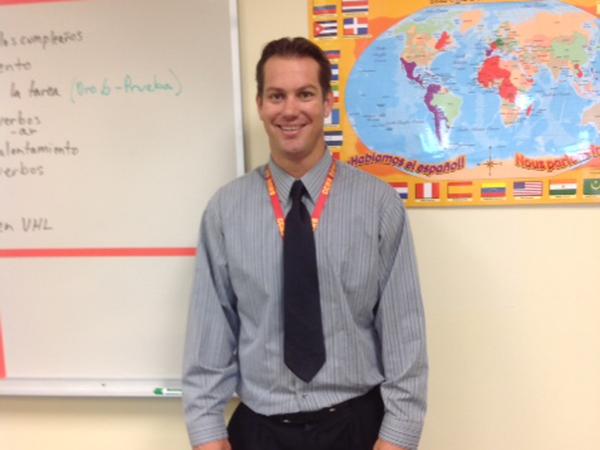 An Escondido native, new CCHS addition Mr. Preston Hill isn't exactly new to this part of town. He has joined the Cathedral family as a Spanish and Speech Communications teacher, and also a JV football coach.
Mr. Hill attended Felicita Elementary School and then moved on to Del Dios for middle school, and his brothers and sister attended St. Mary's school in Escondido while growing up. Although Mr. Hill did not attend a Catholic school, graduating from San Pasqual High School, he has maintained his Catholic identity throughout his life. As one of eight children, Mr. Hill, who also has twenty nieces and nephews, comes from a very large family. He and his brothers often played football in their spare time, which "influenced him very positively." Some of his hobbies include golfing, reading Spanish novelas or books, and working out.
After graduating from Del Dios, Mr. Hill attended San Pasqual High School. He met a lot of new people and "enjoyed the entire high school experience," playing a variety of sports along the way including football, baseball, and some wrestling. He said that football was by far his favorite sport, and that it took up much of his time in high school.
Post-high school, Mr. Hill traveled all the way to Mazatlan, Mexico to attend college. While there, he learned and studied Spanish, which helped him greatly throughout his life. "People who are bilingual will live longer lives," he said.
When his years of studies in college were completed, Mr. Hill returned to the States to begin his student teaching at his alma mater, San Pasqual High School, as well as La Costa Canyon High School.
Mr. Hill is "very excited to be teaching his first year here at Cathedral Catholic." As a teacher, Mr. Hill wants his students to have the same passion for his subjects that he does and believes that they all will do very well. As a coach for Cathedral's JV Football defensive line and special teams, he expects that his players will preform well and work hard for a successful season.
About the Writer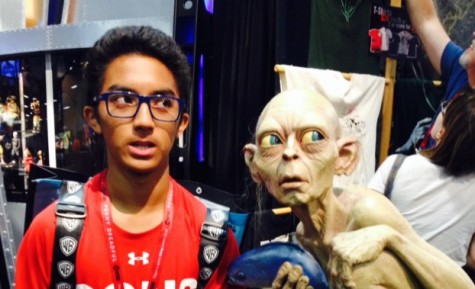 Aaron Quini, Staff Writer
My name is Aaron Quini. I am currently a sophomore here at Cathedral, and I'm very excited to be working for El Cid this year! I've always loved writing,...