CCHS Dance Team stays busy, focuses on giving back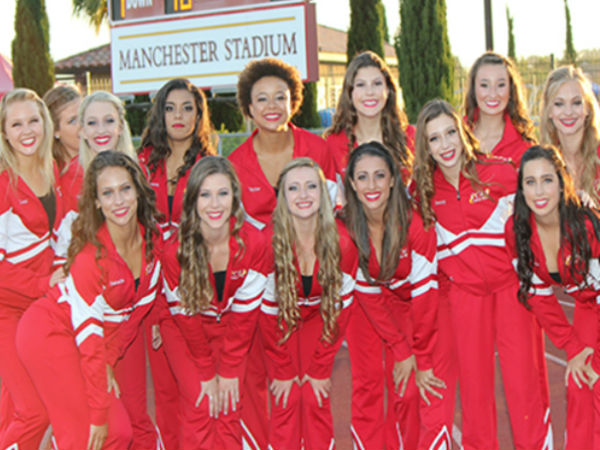 The CCHS Dance Team can be recognized from miles away donning their signature black Supras and glittery smiles.
However, if you ask a dancer, it is not all fun and games, as every one of the fourteen spots on the team are "earned." Sophomore Becca Love said, "We practice three days a week year round and perform at all the football games, basketball games, and dance competitions."
The team stays extremely busy throughout the year, preparing for competitions as well as their own dance team concerts in both winter and spring. Teammates are optimistic, as they deemed their first competition successful.
Junior Yazmin Richter said, "During the competition two weeks ago, we placed third in the jazz category, second in hip hop, and first in contemporary! Our coach was satisfied with our performance, and I can really see our team, especially the underclassmen, improving in anticipation for our next competition."
Although competition is important, the team also focuses on giving back. Like many organizations that surround the Cathedral community, Dance Team stresses volunteering, utilizing their talents to serve people in need.
Coach Sara Orbita said, "We've been asked to perform in Outreach Through Dance and the Make A Wish Foundation's annual Dance for a Wish for two years in a row. The benefit show is produced in hopes of granting a wish for the foundation, as has been done every year since the program was created."
Junior dancer Alexis McClure said, "This year was actually really special to us because we sponsored a fellow classmate, Tehya Foussat. It was awesome because we are all inspired by her, and she is so close to our hearts. It just felt really good to help her out in any way we could."
Dance is a growing program at Cathedral and to adapt to the number of girls trying out, Coach Orbita created a Junior Varsity team giving younger girls a chance to dance and expand the program.
"The JV dance team has done very well this first year," said Coach Orbita. "There were a few obstacles to overcome with everything being so new, but given the progress I've seen in both teams, I'm extremely proud of the entire dance program."
As the girls prepare for their last concert of the season, they hope that everyone will come out to support.
Coach Orbita said,"On behalf of the entire dance team, I would like to thank the entire CCHS community for your ongoing support. It means so much to all of us. We hope to see you at the show in March!"
About the Writer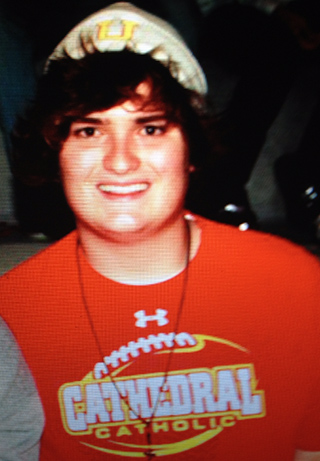 Jackson Clark, Staff Writer
Hi everyone! My name is Jackson Clark, and I am a junior this year and am so excited to be on the El Cid team. This is my first year writing for the Cathedral...