Why is Vogue suing Drake and 21 Savage?
After the recent release of their new album, "Her Loss", Drake and 21 Savage are being sued by Vogue's Publisher, Condé Nast. Nast claims the rappers' campaign for their new album was built on the unauthorized and false representation of Vogue. Nast claimed the rappers' created a counterfeit version of the magazine to distribute as advertisement.
Nast is now seeking at least $4m in compensation. Nast complains that the rappers pretended to have the "love and support" of Anna Wintour, Vogue editor-in-chief. Nast claims this is all false in the legal paperwork. This represents the "flippant disregard" for the publishing rights, "have left it with no choice but to commence this action", Nast states. Since the release of, "Her Loss", the album has received many mixed reviews and a lower than anticipated revenue. Could this lawsuit be a planned PR stunt by the rappers?
Drake is a very popular public figure with much knowledge of how the industry works. This lawsuit could potentially bring "unintended" extra income and publicity to the album. I know now that I've heard of this lawsuit I have found myself wondering what the album sounds like. Due to Drake and 21 Savage's high income a lawsuit of this magnitude does not mean much, it simply draws more attention. This leaves the public wondering if it's a well planned intentional pr stunt.
Leave a Comment
About the Contributor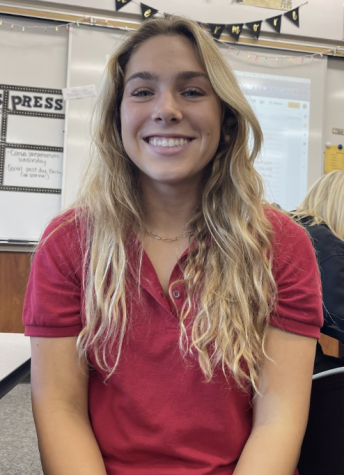 Arabella Cassidy, Staffer
Arabella Cassidy is part of the graduating class of 2022. She was born May 29th, 2005 in San Diego, California. She has spent her whole high school experience...