Liberty Station Watercolor Society
Liberty station. A variety of buildings and parks filled to the brim with a rich history, a plethora of museums, restaurants and so much more!
Located only 25 minutes south of campus, it's the perfect place to checkout either after school or over the weekend.
From 1923 to 1997 Liberty Station served as a Naval Training Center (NTC), and in 1997 was converted to what it is today, a memory of the past, and a fun moment in the present.
I spoke with Bill Zbaeren, who was a member of the Navy, serving 1967-2002, reaching the rank of a Commander. In 1967 he was trained in NCT, and walking through the same buildings now brings back memories for him.
To the day, October 26 marks 55 years since Zbaeren was trained at NCT. One memory Zbaeren reflects is how "when I look at the buildings today I see what they used to be, [The Watercolor Society Museum] was a library and personnel office. Some of the buildings that were barracks are now shops, some buildings remained untouched, including the tear gas training house, where they trained us for chemical warfare. The big parking lots were where we marched all day when we were learning how to march!"
While only a few buildings have been left completely untouched, as a whole the architecture is very unique and reminiscent of the training center, Shandy Carlson, a don close to the Liberty Station community, one of Cathedral's English teachers, believes that "it's all in the spanish mediterranean design, there are all these open plazas, where people are playing and there's water fountains and it elevates your experience, much like Central Park in New York."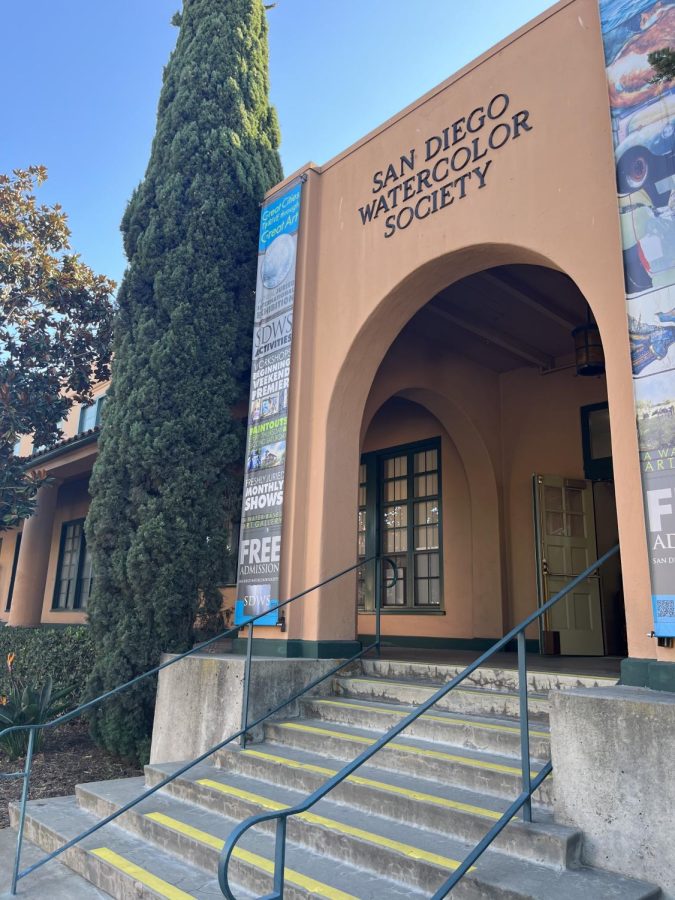 These converted buildings hold so much! One in particular is the Watercolor Society Museum, a charming building jam packed with multimedia paintings on every wall.The museum greets visitors with smiling volunteers and employees, one of whom is Julie Anderson. She was eager to show everyone around, and share her knowledge of the 95+ paintings from over nine countries in their 42nd International Exhibition.
Anderson shares a bit of the museum's history, "we were established in 1965, and moved here [Liberty Station] in 2006 and were one of the first organizations in this area and one of the first actual organizations, and I know the first in our building." Featuring a variety of styles, from hyper realistic, interpretive, contemporary, modern, to portraits there is something for everyone. Including the mix of serious and non serious paints to make the experience quite fun.
Zbaeren enjoyed his time in the museum, remarking it was one of his all time favorite museums. He expressed a love of "the light, the display was arranged in a thoughtful way that led you all the way through. The two women working, while both on display artists, were very nice and very eager to involve you in their experience with watercolor painting."
During our tour Anderson stopped to talk about every painting, and knew the answer to every question we had.
She also explained, "every month we have a new membership show, and a completely new gallery to go along with it."
The museum is free and they even have an online gallery to check out if you can't make it in person.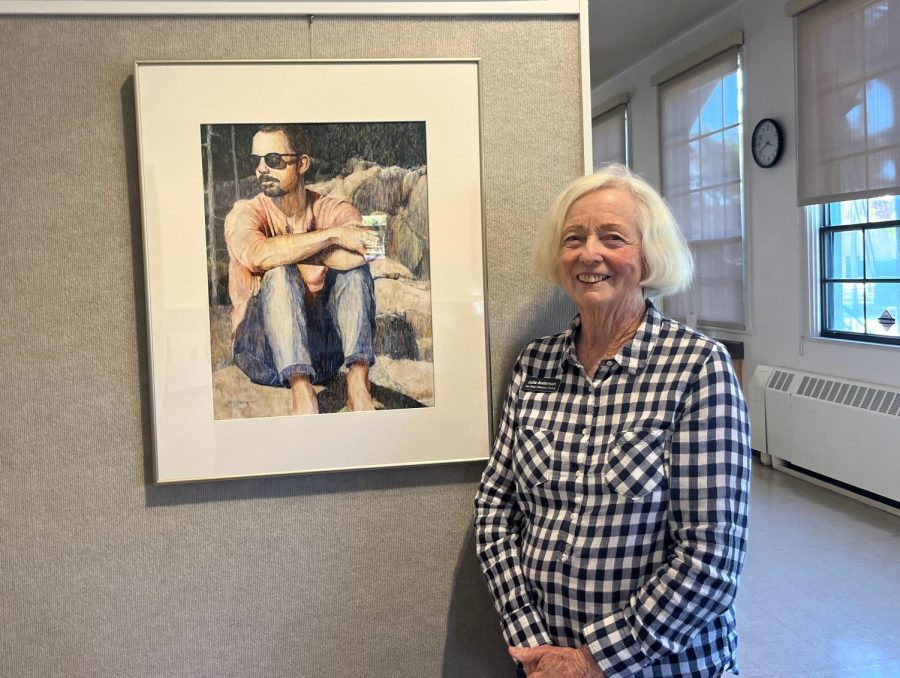 Marj Peck, another volunteer elaborated on other ways to stay evolved, such as through, "a variety of classes that you can take. Julie [Anderson] is involved with a group of artists who work on providing education for members as well as outreach into the community." They teach classes both at elementary schools and senior centers as well as through workshops at the museum itself.
Along with Anderson's involvement in their Art Education program, she is an artist on display, with a style and techniques unique to her that she was eager to pass on. Artists displayed vary in popularity, with some well known and others local artists.
Mrs. Carson lives near and loves how Liberty Station, "feels giant, it's transportive, always crowded and never boring." She takes advantage of the space including the atmosphere where, "people are painting, walking their dogs or they do a giant walk every weekend."
Loved by all, Liberty Station is a great place to hang out, spend time and explore the endless activities!
View Comments (1)
About the Contributor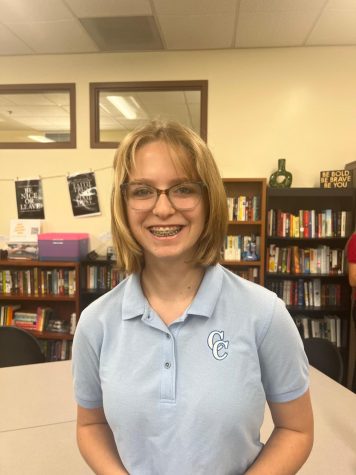 Chase Stern, Staffer
Chase Stern is a sophomore at Cathedral Catholic High School and is from the San Diego/Los Angeles area of California. As an aspiring journalist, she enjoys...