Hollywood's Controversial Love
On the night of October 17, two unlikely celebrities were photographed together in intimate relations. Billie Eilish, 20 year old American singer and winner of seven Grammy Awards was seen with Jesse Rutherford, 31 year old lead singer of hit band The Neighbourhood. The pair were spotted together three times within the same week.
TMZ, a paparazzi tabloid, reported seeing the pair "embracing, kissing, holding hands and smiling from ear to ear" at Halloween Horror Nights and a dinner date at Los Angeles' Crossroads Kitchen.
Thousands of fans around the world have expressed their concerns about the 11 year old age gap, and the fact that Rutherford has known Eilish since she was 15 years old.
Uncomfortable with the wide age gap between the pair, some have decided to turn against The Neighbourhood's music, an outcome of Rutherford's actions that will affect the entirety of the band.
Malia Lima '23, who enjoys listening to The Neighbourhood, voices her concerns, "I think it's inappropriate [that Rutherford was spotted having romantic relations with Eilish] because he has been in the industry for longer than she has. He should know that you shouldn't be having that kind of relationship with someone who is much younger than you in the industry."
She also notes the former dating history of Eilish, who has notably been in relationships with rapper Q, also known as 7 : AMP, and Matthew Tyler Vorce, who were 12 years and 9 years older than her, respectively, while they were dating, "Billie has a history of being in a relationship with men older than her and it's very concerning. I hope she is not being taken advantage of."
However, Lima '23 assures that the situation does not change her opinion about The Neighbourhood's music, "I've been a fan of The Neighbourhood for forever so it doesnt change my opinion on their music but if the situation escalates, I might have to think about it more."
While some do not support their relationship, others believe that because Eilish is of legal age, she is allowed her own decisions on the romantic relationships she will pursue. They believe that she has the right to choose who she loves and should not be manipulated by the public to be pressured into ruining a relationship.
Within the Hollywood scene, there has been no shortage of controversial relationships with large age gaps. Criticism and hate are sparked upon discussion about two real human beings that, if they are of age, chose to partake in this relationship. It is important to realize that people are humans before they are singers, actors, or celebrities.
Leave a Comment
About the Contributor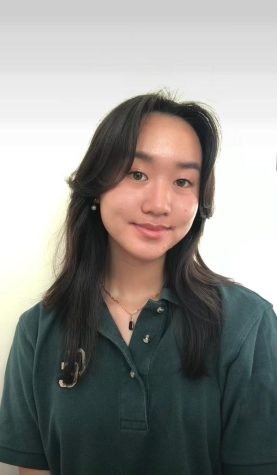 Hong-An Phan, Co-Editor in Chief
Born and raised in San Diego, California, Hong-An Phan is a student journalist for El Cid Online and a junior attending Cathedral Catholic High School....