A Don's Voice
Cathedral Catholic's illustrious alumni graduate with ambitious aspirations and dreams. These former students all achieve great things with the preparation they received in their high school careers, some of them even going to accomplish extraordinary opportunities on a national scale.
This Monday, September 26, newly graduated Ava Lynn Thuresson stepped foot onto the live television stage, performing a song that Thuresson described as, "a challenge," auditioning her unique rendition of Brittney Spears, "Baby One More Time." Thuresson put a grungy spin on the 1999 hit, leading John Legend and Camila Cabello to bicker in a playful battle about whose team she would decide to join. She eventually decided on Team Cabello after her performance was deemed, "right up [Camilla Cabello's] alley."
Thuresson graduated on May 28th, in Cathedral's Class of 2022, and performed on The Voice on June 1st. The experience proved challenging for the freshman who had to navigate "balancing music and my academics at UC Berkeley". She kept her auditioning process a secret from friends and schoolmates all summer, explaining that, "she wasn't expecting this at all!"
Ava Thuresson shared the entire process, preparation, and behind-the-scenes before making it to the screen, explaining, "it [was] hard to count the specific number of auditions but I remember sending in multiple videos, essays, and paperwork, from November to January, finding out in February that I would be on the blinds." Whilst going through multiple rounds of auditions and video submissions, Ava was still a high school student on the dance team and CCTV. However, her time participating in both of those communities made being on camera and performing an easier task to take on.
Thuresson "hopes to gain the confidence to perform and produce [her] own music" from her experience on The Voice. She expressed her gratitude for the opportunity, going from "writing songs in [her] room," to being on television having judges "fighting for you to be on their team," showing us it has been a rewarding experience, for both her and everyone else in her life.
Supporting Thuresson is the Cathedral Catholic community, who cheer her on as she takes on the strong competition in the episodes to come. Dr. Williams, an English teacher at CCHS and teacher of Thuresson, describes her experience as Thuresson's teacher, "She was just so kind [and] generous to all her classmates. She would always come and sit down next to one of the quietest kids in the class and ask them, 'How are you?', 'What's new?', 'How was your day?' She really made an effort to make everybody feel included."
As students, alumni, and staff of CCHS support Thuresson's journey on The Voice, we encourage you to also follow her story and performances this season. Watch The Voice on NBC Mondays and Tuesdays at 8/7c (or the next day on Peacock) and follow her Instagram @avalynnthuresson to see exclusive behind-the-scenes photos from her point of view.
Leave a Comment
About the Contributors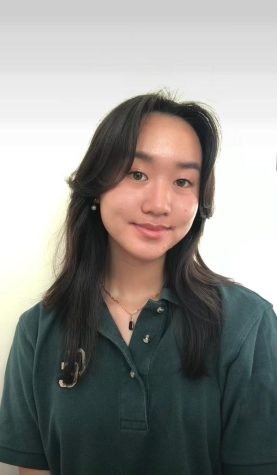 Hong-An Phan, Co-Editor in Chief
Born and raised in San Diego, California, Hong-An Phan is a student journalist for El Cid Online and a junior attending Cathedral Catholic High School....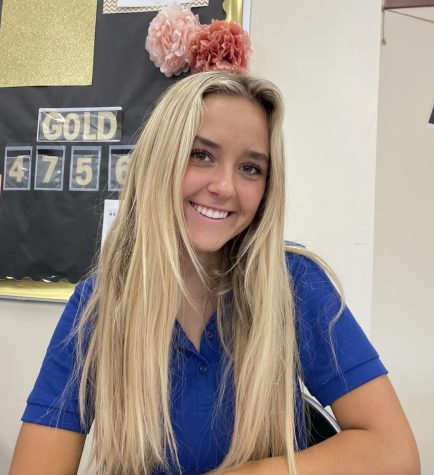 Cassidy Smith, Staffer
Cassidy Smith, first year staffer, cheerleader, and voted "most likely to go Greek," has always. had a passion for writing and is ecstatic to use her...