The Mystifying Multiverse of Madness
"Dormammu, I've come to bargain."
Easily one of the highly anticipated films of the Marvel Cinematic Universe's Phase 4, Dr. Strange in the Multiverse of Madness has earned around 27.2 million dollars within the first opening day internationally, excluding the sales of Latin America and Australia. The film was directed by Sam Raimi and stars returning characters played by Benedict Cumberbatch, Elizabeth Olsen, and Rachel McAdams. 
    Released on May 6th, the movie is predicted to claim 160 to 180 million dollars within the United States and over 300 million dollars internationally. MCU fans last experienced the exemplary storytelling of Spider-Man: No Way Home (2021), leaving them expecting nothing less than an incredible film from the next release of the MCU's Phase 4. 
    Yet despite the clear level of success that the film is believed to be able to achieve, the movie is currently the sixth worst reviewed MCU film. This is not to say that it has low reviews- the movie itself has satisfactory praise; however, when compared to other MCU films, it is held in less esteem. 
    Dr. Strange in the Multiverse of Madness has been released for a few days, making the early reviews insignificant as more waves of viewers flock to nearby theaters. Basic reasoning allows excuses for attendance, affecting all movies post-pandemic, including the MCU's latest release. 
    The audience rate has been similar to movies such as The Batman (2022) and Spider-Man: No Way Home (2021). Because the movie was freshly released into theaters, statistics are less inflated and not easily comparable to critically acclaimed films it has been compared to.
    Dr. Strange in the Multiverse of Madness is available for viewing in the majority of movie theaters across the country. Watch the film and see for yourself if it lives up to the expectations of millions worldwide. 
Leave a Comment
About the Contributor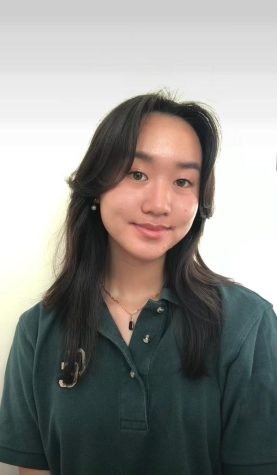 Hong-An Phan, Co-Editor in Chief
Born and raised in San Diego, California, Hong-An Phan is a student journalist for El Cid Online and a junior attending Cathedral Catholic High School....