We all talk about Bruno
The blockbuster Encanto includes the use of unique color, pictures, and word choice. However, what stood out from the crowd was the catchy songs written by Lin-Manuel-Miranda in which everyone relates to and enjoys. 
One key hit was the song "We Don't Talk About Bruno" in which the characters express their hatred towards their family member, Bruno, while illustrating flashbacks in why his power of seeing the future does more harm than good. "Always left Abuela and the family fumbling"
Throughout this song it reveals to the audience the secrets of the Madrigal family and why Bruno hasn't been seen in years.
 Although what truly stands out in this song is the catchy beats and lyrics that will get stuck in one's head for days. "We don't talk about Bruno no, no, no".
This song has now surpassed all other Disney songs and has moved past Adele by taking the number one on Billboard hot 100. No other animated movie from Disney has made number one except "A Whole New World" in 1993. 
Another popular song titled, "Surface Pressure," details the struggles and burden of being the older sibling. This song was sung by the eldest sister, Luisa Madrigal, who is gifted with superhuman strength. 
As the song continues, the viewer learns that Luisa is faced with extreme stress and anxiety as she feels she cannot be a good enough provider for her family.
In the middle of the song Luisa sings, "I'm pretty sure I'm worthless if I can't be of service."
The combination of these lyrics and use of deep blue and purple is very similar to the colors used in the Disney hit "Let it Go" in Frozen. Both songs describe the stress of being the older sibling and the constant need to provide for their family. 
Anxiety has been growing instead of Luisa throughout the duration of the movie, Luisa feels that she will come to a point where people will not turn to her to help.
Later in the song Luisa says, "Give it to your sister, it doesn't hurt, see if she can handle every family burden."
In this verse viewers see how the Madrigal depends strongly on Luisa. Luisa's pain and panic is seen for the duration of the song. Viewers of this movie begin to feel empathy for Luisa as she has been tasked to protect everyone in her family.
However, the lyrics aren't the only thing that allows viewers to connect emotionally with Luisa's character, the images and symbols used throughout the song bring a deeper meaning to the song. 
Until the end of the song, Luisa is tasked with solving impossible situations by herself. These include fighting the ancient Greek monster Cerberus, breaking the iceberg before the Titanic crashed, and having to carry the weight of the entire Madrigal house alone.
After Luisa's constant internal and external struggles, viewers are able to relate to her through the need to provide for their own families as the eldest sibling. 
Disney's "Encanto" highlights characters' internal struggles and a deeper look into each character's personality. "We don't talk about Bruno," allows viewers an understanding of who Bruno is, through catchy lyrics which stay in people's heads for days, while "Surface Pressure," is growing in popularity due to thoughtful word choice and colors.
Leave a Comment
About the Contributors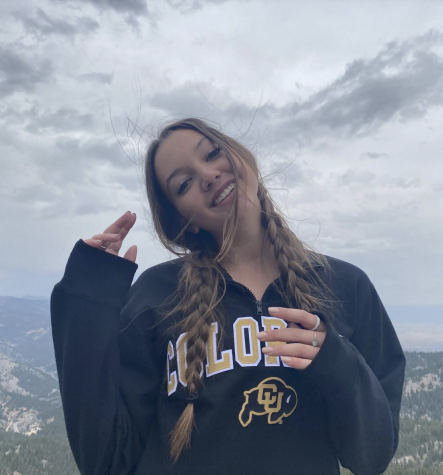 Brooke Johnston-Quirarte, Staffer
Brooke Johnston-Quirarte is in 10th grade at Cathedral Catholic High School. In her first year working at El Cid Online, she looks forward to learning...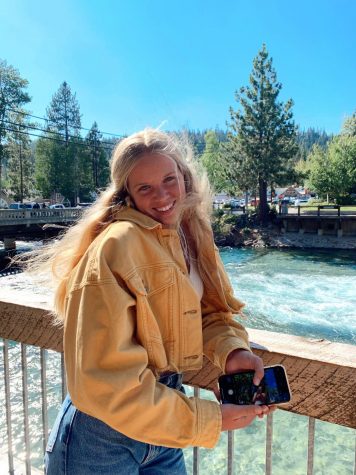 Emmerson Spann, Staffer
Emmerson Spann is a student journalist at Cathedral Catholic High School and it is her first year as part of El Cid Online. She is currently in 10th grade...