God's plan: Unplanned movie review
Abby Johnson served as one of the youngest Planned Parenthood directors in the world, however after her chilling conversion, she became a renowned pro-life activist, who exposes the secrets of the abortion industry.
Directed by Cary Solomon and Chuck Konzelman, Unplanned, a pro-life film based on a true story about Abby Johnson, shows her experiences as a Planned Parenthood administrator and as an eventual advocate for the pro-life movement.
Unplanned centers around Abby Johnson's experiences leading up to her change of heart, when she witnesses an abortion and observes an ultrasound of a fetus fighting for life.
Born into a Catholic pro-life family, Johnson, having received two abortions herself, goes against her family's values in an attempt to aid women in need and joins Planned Parenthood, where she quickly earns the employee of the year award and becomes the clinic director. After years of working at this clinic and taking part in thousands of abortion procedures, Johnson's conversion leads her to flee to a pro-life group.
The organization helps her to escape Planned Parenthood and even aids her when her former clinic files a lawsuit against her. Ultimately, she defeats one of the most powerful corporations in the world.
Johnson goes on to reveal the inner-workings of Planned Parenthood and the truth behind abortion. She transforms into a peaceful, passionate advocate for the pro-life movement and helps hundreds of women and men leave the abortion industry.
Unplanned doubled its projected earnings making $6.1 million on opening weekend and averaged $5,770 per screening, according to dailycaller.com. The film also received controversial ratings with a 6.3/10 on IMDb.com and a critics rate of 48% but an audience rate of 92% on rotten tomatoes.
With a striking, attention-grabbing opening scene of Johnson's complete breakdown after being brought to the back of the clinic to assist with an operation, where she views the horrors of abortion, Unplanned catches the audience members' eyes as they witness Johnson's gut-wrenching conversion.
As Unplanned flashes back to when Johnson reaches a pivotal point during her lifetime, the movie's rising action uses suspense to intrigue the reader as they await the upcoming climax when she discovers what she has truly been taking part in.
God's tremendous role in this film is shown throughout the movie and inspires the audience, attesting to God's ability to completely change the hearts of all people.
"Unplanned spoke a lot to my personal faith in God's boundless mercy and the true power of prayer," Dons for Life club member, Ben Nash '19 said.
Although the movie clearly supports the pro-life movement, it never demeans those who are pro-choice and support the abortion industry. It also does not praise pro-lifers who use aggressive tactics to attack others' opinions. Rather, the movie truthfully shares Johnson's experiences while working at Planned Parenthood and peacefully attempts to convert individuals' ideals surrounding abortion.
"Unplanned is fundamentally a story about love, compassion, forgiveness, non-judgment, and the dignity of all people," Nash said.
While the movie's topic and imagery is quite heavy, this technique brings out a spectrum of emotions within the audience ranging from sorrow to empathy as they recognize Johnson's emotional suffering.
The movie's both disturbing yet heartwarming plot is felt by the audience as Unplanned faithfully moves the viewers, guiding them to explore their stance on this divisive topic.
"Unplanned is a deeply moving film, one that I believe has the power to change hearts and minds across the nation," Nash said.
About the Writer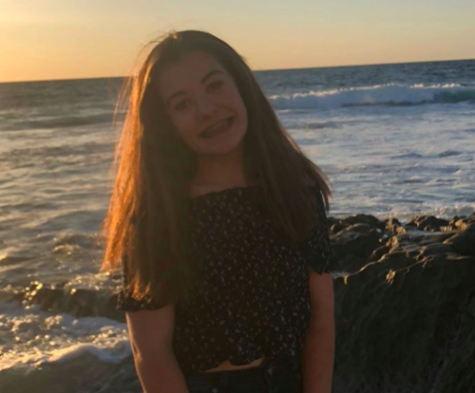 Lauren McKittrick, Assistant News Editor
With a strong passion for writing, I aspire to improve upon my skills as El Cid's Assistant News Editor this school year. While this opportunity allows...