Is it time to Switch?
Since the release of the Nintendo Switch in March of 2017, the device has taken the industry by storm, reviving the concept of portable, handheld gaming.
Claire Mollenkopf '19 never thought she would buy a portable gaming device until the release of the Nintendo Switch.
"I like the Switch because it's such a new take on video games," Mollenkopf said. "You are able to play with other people on the go, making it different from other Nintendo systems." 
Nintendo Co., Ltd., a Japanese multinational consumer electronics and video game company, has dominated the industry since its founding in 1889. The company has released hundreds of devices over the years, but the Switch came with a unique amount of anticipation in the gaming community in the wake of the popular Wii U.
The Nintendo Switch is designed to go wherever you go. From home console to portable system in a snap, you get more time to play the games you love, however you like, according to Nintendo.
Carefully crafted with mobility in mind, the Switch is small but powerful, weighing in at .88 lbs paired with 32 GB of expandable storage.
Logan Schmitt '19 bought the Nintendo Switch immediately after its initial release back in 2017, and he has played ever since.


Loading ...
With plentiful experience using gaming devices, Schmitt still reaches for the Switch over its competitors.

"I like the mobility of it," Schmitt said. "This is what really sets it apart from the rest of the big name consoles, as you can take great games everywhere. This opens the door for a lot of companies to develop more games for the Switch designed to be taken around everywhere."
The Nintendo Switch polarized the nation in 2017 with a record 32 million units sold as of December 2018, according to Nintendo.

Nintendo has revamped classic games for the switch such as Mario Kart and Super Mario Bros. Another renovated Nintendo game, Super Smash Bros, is Nintendo Club member Elliot Park's '21 favorite game, as he makes use of both high quality and a portable nature.
After owning a Switch for over a year, Park is increasingly impressed with the console every time he downloads a new game.
"The graphics for it are good, whether it's plugged into the TV or in portable mode," Park said.
The longer the Switch is out, the more expansive its game library becomes. Unlike other consoles, Nintendo has opened its doors to third party developers, allowing a more diverse choice to every player.
"I like how even games from popular third party developers can be played on the Switch," Park said.
Nintendo, aware of their niche market, will likely look to capitalize on the Switch's popularity by producing further versions in upcoming years.
"Why should you purchase this device?" Nintendo of America President Reggie Fils-Aimé said. "Well, it's because you can play this great content, anywhere, anytime with anyone."
About the Contributor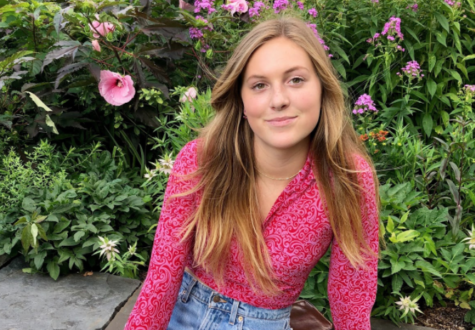 Audrey Taylor, Spiritual Life Editor
As a senior at Cathedral Catholic High School, I have been involved with yearbook, ASB, varsity lacrosse, and several other student organizations. With...