Music kills
Hang on for a minute...we're trying to find some more stories you might like.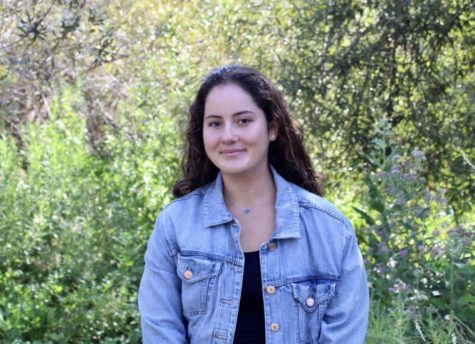 More stories from Daniela Gil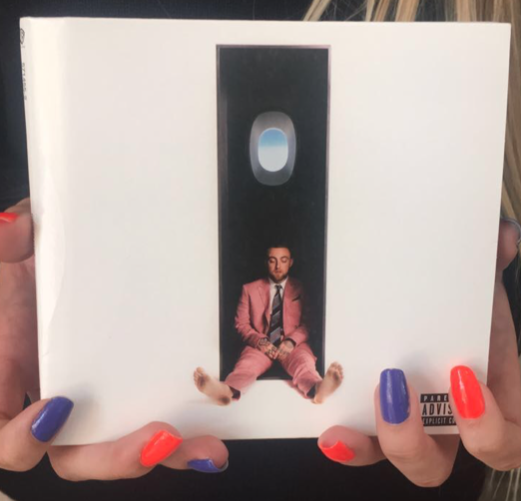 The number of musicians who pass away each year due to drug overdoses only is on the rise, with the deaths of prominent musicians like Michael Jackson, Amy Winehouse, Lil Peep, Whitney Houston, Prince, and Tom Petty all happening within the last nine years.
The terrifying epidemic continued in recent days with the death of musician and public figure Mac Miller.
Malcolm James McCormick, known to fans as Mac Miller, passed away Sept. 7 as a result of an apparent drug overdose at the age of 26. Mr. Miller was part of the growing drug use epidemic in the entertainment industry, though his music did not explicitly promote the use of drugs.
Mr. Miller had a long history of struggling with drug abuse and mental health issues.
According to a Complex magazine interview in 2013, the late rapper used "lean," a mixture of promethazine, codeine, and prescription-strength cough medicine as a way to deal with his depression. However, Mr. Miller's mental health issues seemed to be improving the last couple of years, and he had been productive, even releasing an album titled Swimming.
Ever since Mr. Miller released his debut studio album Blue Slide Park in 2011, many listeners, such as Cathedral Catholic High School student John Teixeria '19 have followed his career.
"He was one of the rappers I grew up with," Teixeria said. "I first discovered him in 2011 through my older brother, and he's been with me ever since. His evolution from a frat rapper to to a real technician mirrored my evolution from adolescence all the way to maturing as a high school senior."
Mr. Miller's aforementioned album Swimming looked back on his failed romantic relationship with pop musician Ariana Grande.
The album explains his journey back to reality after living in a pit of depression following the breakup, focusing on his inner peace and self acceptance, which, according to Teixeria, are worlds away from his past self.
Mr. Miller's death came at an unexpected time in the late rapper's life, when his mental health and sobriety seemed to be at its best. His most recent album expressed the improvement of his well being and his constant battle to be a better person.
"The way [Miller] explained how he works every day to be a better person is something I think we can all agree with," Teixeria said.
Like Teixeria, fellow CCHS senior Kenzie Kuras '19 was deeply impacted by Miller's death.
"His album The Divine Feminine was the most influential to me," Kuras said. "That's when his music shifted from being rap to more R&B and began to have a different message. Mac Miller doesn't have an amazing voice, but he has the passion for music, which makes me believe that I could become a musician."
Kuras planned to attend Mr. Miller's concert during the tour for his album Swimming, which was set for Nov. 3.
"
"It was right before he died that he began to be my favorite artist and now it's tough that he's gone. That's just the way it goes sometimes. But we still have his old music to listen to."
— Kenzie Kuras '19
Like many fans who felt Mr. Miller's death was a major loss to the music community, Kuras says his death changed the way she views the use of drugs by people in the music industry.
"So many rappers have died because of overdoses recently," Kuras said. "It's so sad because Mac Miller really was a good person, and his music didn't really promote drug use."
Mr. Miller's untimely death was not the only one to occur due to a drug overdose within the past year.
The death of American rapper Mr. Gustav Åhr, known to fans as Lil Peep, happened Nov. 15, 2017, due to an accidental overdose on the drugs fentanyl and xanax. Mr. Åhr's death was publicized widely due to the fact that in the hours leading up to his death, he posted videos of himself ingesting xanax and other unidentified pills.
Like Mr. Miller, Mr. Åhr suffered from drug use and mental health problems.
The deaths of Mr. Miller and Mr. Åhr shine a light on the pressing issue of drug use that currently plagues the music industry.
Music and drugs have gone hand in hand since the 1940s, but drugs did not begin to reach real prominence in music until the late 1960s.
Psychedelic rock, arguably the most heavily drug-influenced genre of music, was first introduced to the world in 1965 with hippie counterculture and the influence of musicians such as Jimi Hendrix, Janis Joplin, and Jim Morrison, who used experiences with psychedelic drugs such as lysergic acid diethylamide (LSD) to write songs.
The use of psychedelics continued well into the 1970s with the rise of disco, but the 1980s brought the use of cocaine to the public with its increasing popularity in the glam metal scene.
The 1990s transitioned drug use to anti-depressants, such as xanax-based substances along with heroin and cocaine.
While elements like mental illness and extreme pressure are considerable factors in the reasons as to why musicians turn to drugs, it is worth mentioning that the constant fetishization of xanax, lean, and other drugs in contemporary music is also a factor.
Jason Lipshutz from Billboard magazine compares the use of drugs in music nowadays to psychedelic rock and the influences of Janis Joplin and the Beatles.
Drugs can be damaging to young musicians, especially those individuals who already suffer from drug abuse issues and problems like anxiety and depression.
According Mr. Frank Caro, CCHS AP psychology teacher, teenage and young adult brains are much more malleable than a grown adult's brain.
"Since the brain is still being developed and waiting to be developed by outside forces, the usage of drugs that are psychoactive, which change the chemical balance of the brain, cause effects that are much more harmful," Mr. Caro said. "If somebody started using drugs at a young age, they are much more likely to be abusing substances by the time they reach their thirties."
Overdoses are a result of substance abuse, which is often a result of the chemical imbalance of the brain, Mr. Caro said.
Substances like cocaine, which releases unnaturally large amounts of dopamine, the pleasure neuron, into the brain, cause the brain to rewire and to shut down natural dopamine production. When users of the drug come down from the high, they become depressed since their brain is making a limited amount of dopamine.
According to Mr. Caro, since dopamine levels are high, the tolerance for the drug goes up and the body's demand for the drug becomes greater and greater in order for the user to feel normal again. The demand eventually comes to the point where the brain and body cannot handle the amount of substance, and it begins to shut down.
When used by young people, drugs cause young brains rewire at a younger age, making people much more at risk for addiction and overdosing.
Stories of talented young lives lost to drug overdoses are becoming more common. The death of Mac Miller brought the world's attention to the deadly consequences of working in the music industry and the prevalence of drugs in today's music circles.
Sadly, music kills.