El Cid's List of suggested apps
Hang on for a minute...we're trying to find some more stories you might like.
As iPads and iPhones become increasingly popular, more Cathedral students are looking for a way to entertain or inform themselves in their free time. Below is a list of suggested go-to apps (short for applications) in various categories that even you can download on your devices, so that your day-to-day activities are even more enjoyable.
Social Media: Timehop App
Students who are looking for an entertaining social media app that makes every day a "Throwback Thursday" should download TimeHop. The application shows users their photos and social media posts from any day in the past. Seniors, are you curious about what you were like as a freshman? Find out with TimeHop. Simply log into your social media accounts, such as Twitter and Facebook, and let the application do the rest.
"I love using the app Timehop! It reminds me of old memories I would've otherwise forgotten, like old Facebook statuses or tweets. Most of the time, they're embarrassing but they're good for a laugh and it's free," said senior Track and Field team member, Gabi Foyle.
Sports: ESPN App
With March Madness in full swing, CCHS students should consider downloading the ESPN app to stay updated on the tournament. The ESPN app offers users access to scores and highlight videos from NCAA teams, the National Basketball Association, the National Football League, the Major League Baseball league, and more. Users can also sign up for notifications to keep up on their favorite teams and players. The app can be used to access SportsCenter, ESPN television channels, and ESPN live radio shows as well.
Senior Baseball player Ryan Johnston said, "I use this app to stay updated on all of the latest sports information. When my favorite teams or athletes are playing, I get notifications and score updates through this App. It is super convenient, especially during fantasy football and March Madness."
Health & Fitness: Run with Map My Run App
Looking to get in shape, or perhaps stay in shape? If so, consider downloading the Map My Run application. Run with Map My Run will track your sleep patterns, your meals, your heart rate, and your workouts all from your cellphone. The new update provides users with common running routes based on your location and fitness level and even notifies users when they need to purchase new running shoes in order to prevent common injuries.
"As an athlete, I am always looking for an app that can accurately track my workouts, and that is what Map My Run does for me. It keeps track of how long my workouts are, how many calories I burn, and even how much sleep I get each night. It also provides a list of running routes that are close to your current location which is extremely helpful," said Haley Brownen, a sophomore Softball player.
Books: Bible App
An app recommended for Cathedral Catholic students is the Bible App. This app allows users to read or search for any Scripture passages in hundreds of languages. Users can also add their own notes and bookmark their favorite passages. Students will benefit from downloading this app since it is more convenient than carrying a Bible around school.
"Easy access to the Bible on your iPad or phone is not only helpful for religion assignments, but also for students who are looking for spiritual direction. This app makes it easy to skip from one Bible passage to another and bookmark your favorite ones," said junior Campus Minister, Molly Burns.
Food & Drink: Starbucks App
"I am very pleased with the Starbucks app. Not needing cash or an actual Starbucks card to make purchases is so convenient. There are tons of special offers and free drink coupons that come with the app, so I am always looking forward to my next purchase," said junior Swim team member, Christina Cook.
The Starbucks app is a huge crowd pleaser among Cathedral Catholic students. After loading money or Starbucks gift cards onto the App, users can make purchases with their phones. Users get rewards, discounts, free song downloads, and more through this app. Once a user completes thirty purchases with the Starbucks app, they receive the coveted Gold Card. The Gold Card gives you free drinks and free refills.
Entertainment: Stumble Upon App
This app is a great way to pass time for those overachieving Cathedral Catholic students who finish their class work early. StumbleUpon is the best way to find and share the best of the web. You simply click what categories you are interested in and the app serves up the perfect mix of photos, articles, recipes, quotes, news, art, videos, memes, travel tips, and much more. You can follow your friends and share your discoveries.
Senior Cinema Club member Kate Pearlman said, "StumbleUpon is an ideal way to pass the time when I'm bored and want to take my mind off the stresses of school and college."
Lifestyle: Groupon App
Senior Brad Shearson said, "I personally have never used the app, but my mom goes on all the time to get me great deals on concerts and stuff to do with my friends. It's pretty cool and a great way to save money."
For students who are looking to have fun on a budget, Groupon is the app for them. Groupon delivers unbeatable deals on the best stuff to do, see, eat, and buy locally and if you're out of town. Whether you're shopping for the latest fashion trends, craving a new restaurant in town, or looking for a tropical getaway, Groupon will supply you with all the discounts your wallet will love.
Music: Soundcloud App
Soundcloud is a great way to share your favorite music with your friends and classmates. It's also a great way to expose yourself to new and up and coming artists, and if you are an 'up and coming' musician yourself, you can post your original sounds for the world to listen to. You can like, repost, and make playlists of your favorite music, audiobooks, podcasts, and comedy.
Senior music enthusiast Carter Hamilton said, "I love reposting cool new music on my account to share with all my friends. It's an awesome way to gain access to music that I would never would have heard without Soundcloud." In addition, Soundcloud is prefect for on the go listening for long road trip with friends or just a short ride to school.
Photo & Video: Afterlight App
Afterlight is a great photo editing app for quick and straight-forward editing. It contains fifteen adjustment tools to enhance your photos to perfection, seventy-five filters to give your photos a unique touch, seventy-eight textures to further enhance the attractiveness of a photo, and cropping and framing putouts. This app is great for high school students that want to make their Instagram, Twitter, and Facebook pictures perfect.
Senior Tara Murphy said, "Afterlight is really good to use when I want a better fit for my pictures that I post on Instagram and if I want to put a natural filter on them. It's quick and super easy to use, and I highly recommend it."

About the Writers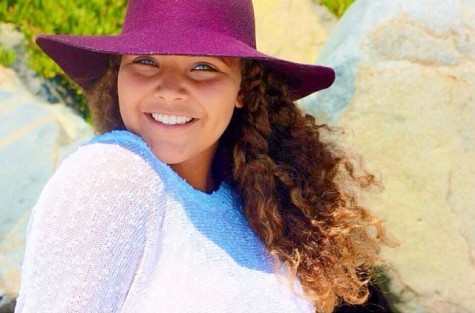 Vanessa Green, Staff Writer
Hello! My name is Vanessa Green, and I am currently a senior at Cathedral Catholic High School. In my free time I love to travel, watch sports, and go to the beach. This is my first year of journalism class at Cathedral Catholic. I can't wait to gain experience writing articles and doing interviews. I'm...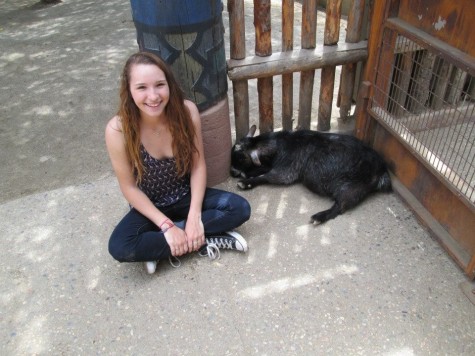 Sarah Lickert, Staff Writer
My name is Sarah Lickert, and I am a senior here at Cathedral. This will be my fourth year rowing at the varsity level, and I enjoy spending my free time listening to Tupac and reading. I hope to major in English in college and go on to become an editor at a successful book...