The Seven Husbands of Evelyn Hugo Book Review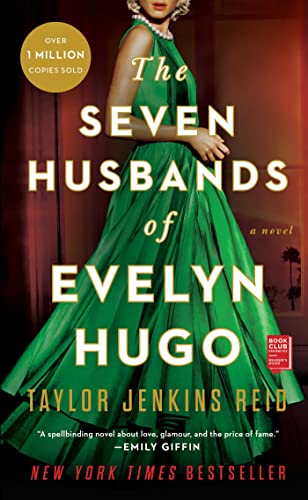 The Seven Husbands of Evelyn Hugo
Brooke Johnston-Quirarte
Amazon Books
Over the summer with school stress absolved, I spent most of my time working to regain my love for reading. On a camping trip, I picked three different books at my local bookstore to read over the week. My favorite of the three was The Seven Husbands of Evelyn Hugo, by Taylor Jenkins Reid.
The Seven Husbands of Evelyn Hugo, a historical novel, details the life of fictional Hollywood star, Evelyn Hugo. The story of Evelyn Hugo is documented by journalist Monique Grant, another main character in the story. Evelyn Hugo, an icon from the 50's to 70's, was infamously reluctant to share details of her life as a prominent actress. However, for reasons that are revealed at the end of the story, Hugo mysteriously selects Monique Grant.
Throughout the story, I loved Jenkin Reid's writing style, the way she wrote resulted in me extracting all details present in each and every page. The attention to detail to craft a story that felt like living in a dream, fascinated me. The most notable aspect of the book was the way it wove between timelines. One moment the reader is in present time, in an interview between Evelyn Hugo and Monique Grant. The next, readers are exploring the life of Evelyn Hugo, set in the mid 1900's.
Drama, love, friendship, and fame are all intertwined throughout the course of this book. Hugo shares her experience as one of the few notable female actresses at that time. With fame, Evelyn Hugo struggles to find love, as she is known for having five husbands throughout the course of her life.
After finishing this book, I can promise you that you will be left wondering more of Evelyn Hugo. Is Evelyn Hugo real? A question that jumped immediately into my mind. Unfortunately after a quick Google search, I found that is not the case. However, Jenkins Reid's shares that her character is loosely based on actress Elizabeth Taylor.
The Seven Husbands of Evelyn Hugo allowed me to take the first step in reclaiming my love for reading. I highly suggest anyone having a difficult time taking the course of action to read should invest in this novel.
Leave a Comment
About the Contributor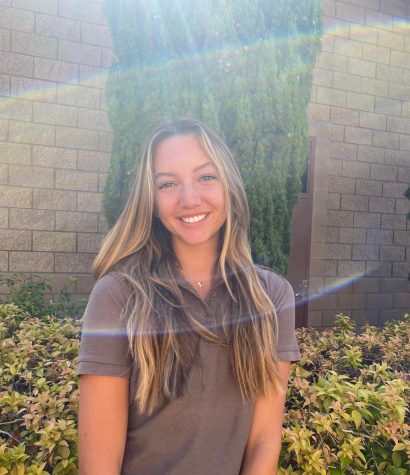 Brooke Johnston-Quirarte, Social Media Editor
Brooke Johnston-Quirate is a junior at Cathedral Catholic High School. Brooke was born in San Diego, California and her birthday is on August 13th. She...