Heart Berries 
My hands hesitantly brushed the bookshelf at Valley Thrift and I began to pick through the miscellaneous selection. Between the smell of dust and the chicken-scratched annotations between the sticky pages, I opened book after book hoping to land on one that satisfied my summer reading qualifications. Too childish. Too professional. Too "self-help." Book after book until I found it: the perfect book. I will admit I judged it by its floral covering, as it targeted my feminine pride, but what laid beneath the strawberries and flowers on the dusty cover was much deeper, as it targeted a side of my femininity I had not yet understood: Heart Berries. 
Told through the letters she wrote to her ex-husband while in a mental institution, Terese Marie Mailhot, in her memoir Heart Berries, unveils how her indigenous culture, crossed with the abuse and abandonment of her childhood, threw her into motherhood (at age 15!) both unprepared and mentally ill. Written through the questionable logic and discretion of a woman with clinical depression, Obsessive Compulsive Disorder, and Bipolar Disorder, I found my eyes opened to a vicarious life with these all-consuming illnesses. 
As compelling as her writing proved to be (and as difficult as it was to finish the final page), it frustrated me to continue to follow an unlikable protagonist — constantly disappointed by the regression of her mental health. She shapes her memoir into one that provoked my thoughtfulness and sorrow, in a remarkably short 160 pages. To me, Heart Berries was more than a check off my summer reading list, it was an ode to self improvement and a reminder to nurture my mental state. 
Leave a Comment
About the Contributor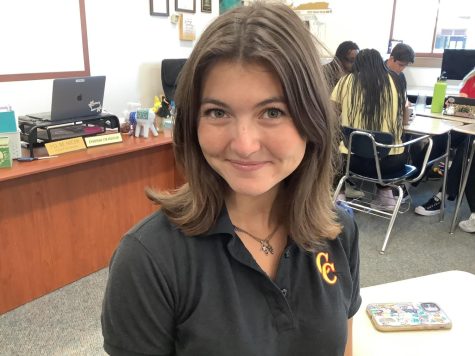 Sarah Brown, Co-Editor in Chief
Sarah Brown. Cheerleader, journalist, and vegan. Sarah has three siblings, all in college and her sister attends Colorado State University. She failed...