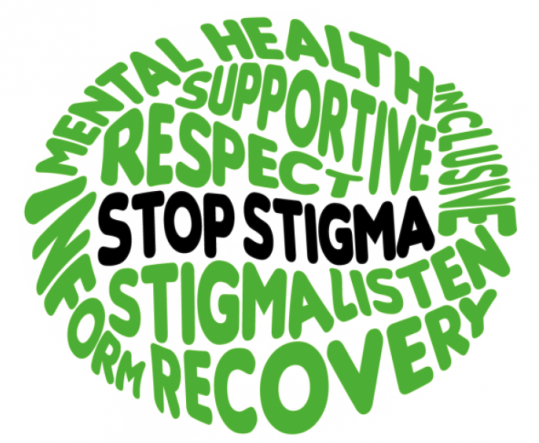 "Mental health problems don't affect me." "Just snap out of it." "It is not normal to struggle." These are common phrases that shadow mental health's major severity. Mental health is truly looked over and when light is shed on the illness, misconceptions tend to arise. In adults, children, and students, struggles often lie deeper than one perceives. Individuals don't realize the narrative surrounding mental health and that it is important to break down the stigma and create a more supportive and positive experience for those who struggle.   
A misconception in adults' is that someone is weak if they encounter mental health struggles, and if they were stronger it wouldn't be a problem. According to UNICEF, "A mental health condition has nothing to do with being weak or lacking willpower. It is not a condition people choose to have or not to have." Rather than being weak, adults who face this challenging condition hold great strength, courage, and resilience. The idea of perseverance is a positive narrative surrounding such a challenging illness which most don't realize.
"Age has an effect on who struggles with mental health," states UNICEF. The truth is far from this. No matter the age anyone can face mental health problems. Children can develop mental disorders as young as infants and toddlers. Many parents look at a young child's feelings and actions as a stage in their life but most times a problem lies within. Problems could include anxiety, ADHD, and behavioral disorders. Most parents don't seek help for their children which affects their children in the long run. Young children with poor mental health are never a worry and awareness should be brought up to support the children and the problems they face. 
The most common misconceptions about mental health lie among students, more specifically teen students. Piles of work, attempting to stay balanced, maintaining a good social life, academic pressure, and so much more. Their struggles are often viewed as small issues, hormonal fluctuations, or as excuses to get out of something. The American Psychological Association disputes this, saying, "Student mental health is in crisis." Most are unaware that student mental health is in crisis and not much is being done to fix it. Luckily here at Cathedral, we offer grief and counseling groups in hopes of minimizing the crisis of student mental health.  
As a whole, mental health is stigmatized. The often-rooted stigma surrounding mental health is a barrier that needs to be broken.