Straight to the top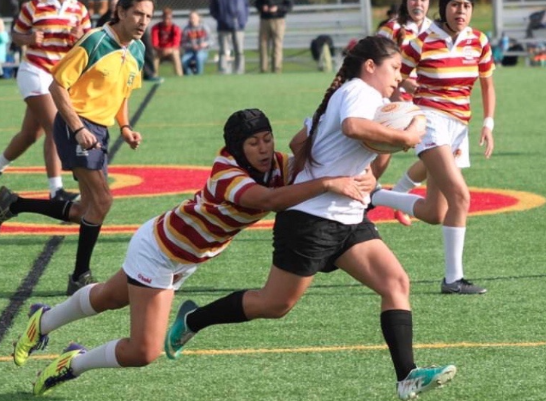 Hang on for a minute...we're trying to find some more stories you might like.
As the winter sports season ramps up, the El Cid staff prepared this team-by-team preview to keep all Dons abreast of what to expect athletically in 2018 at Cathedral Catholic High School.
Boys Soccer
As the 2014 and 2015 Open Division state champions, the CCHS's men's soccer team is used to success. However, after losing 13 seniors from last year's squad, winning may be more difficult this year to get back on top.
Trying to recover from a particularly difficult season, the team members express their desire to redeem themselves and take home this year's trophy.
Although the team will be a young one, Head Coach Nate Hetherington feels confident his underclassmen will perform to expectations.
"I am excited for the new talent coming up through the program," Mr. Hetherington said. "This year, we will have a younger varsity team compared to past years, but we look forward to overcoming our age adversity as we focus on intelligent team play."
A lack of seniors will leave room this season for new team leaders to step up, and the coaching staff looks forward to Kane Barton '18 and Andrew Kleszewski '18 becoming role models for their younger teammates as the year progresses.
The junior varsity and freshman teams, under the respective leadership of Head Coach Jesse Gonzalez and Head Coach Eli Galbraith-Knapp, grow increasingly stronger every season, and it looks as if they will be competitive teams, Mr. Hetherington said.
Girls Water Polo
Although last season ended in a heartbreaking loss in the semi-finals, the CCHS girls water polo team is determined to come back stronger than ever this season.
"Our goal is not just to win, but to honor the process it takes to be a champion," Head Coach Jaclyn Puccino said. "[We hope] to bring our best efforts day in and day out to practices and games and be the best team we can be every day."
Winning a California Interscholastic Federation championship this season would not only accomplish a longtime goal for the team, but it would also be a first in CCHS history. Ms. Puccino feels confident in this year's talent, including Princeton University commit Laura Larkin '18.
"Our senior captains Laura Larkin, Lyndsey Hightower, Madi Wayman, and goalkeeper Sarah Greeven make up a large portion of the veteran leadership we have this year," Ms. Puccino said. "They are all experienced water polo players and have big roles on the team."
Unlike many other sports teams at CCHS, the girls water polo roster this year is mainly filled with upperclassmen, a definite advantage when it comes to competition.
With the help of the senior captains and leadership of Ms. Puccino, the team looks forward to playing rivals The Bishop's School, La Jolla High School, and Coronado High School, who they hope to dominate in the pool. In addition, Ms. Puccino is excited take on Mater Dei High School, the top team in the southern section.
Girls Rugby
Despite 2017 only being the third year CCHS has fielded a girls rugby team, the members, determined to make this year even better than before, express their goal for this season's squad.
"This year I think will be a lot of fun, especially with some new and younger talent on the team," Captain Kaelene Walter '19 said. "Rugby is always kept interesting, so taking each tournament game by game is our mindset this year."
The girls, ready to tackle their games this season after a thrilling last season, look forward to kicking off the year by making their mark as strong women, Walter said. Despite their lack in numbers, they look forward to their first tournament in January.
Boys Rugby
After a successful campaign last season, the CCHS boys rugby team is working hard to kick off this season in order to gain momentum in all aspects of rugby and rugby culture, Head Coach Glenn Irvine said.
Mr. Irvine, ready to lead his boys to victory, expresses confidence this year in his team, coaches, and their abilities.
"Our expectation is to continue to improve as both students and rugby players," Mr. Irvine said. "We have a very talented group of students and highly skilled coaches that love the sport. We want to be competitive in every facet of the game, including kicking, offense and defense.
"We want to play a very open and fast game, and we have the talent to do so."
The boys, strong and determined players, look toward their first game against Patrick Henry High School, hoping this season they win their division, Mr. Irvine said.
Equestrian
After a winning season last year, the equestrian team has high hopes for this year, and so far they have not been disappointed.
The team started its season strong, winning Varsity School Champion at their first show, and being placed fourth overall in the Orange County Interscholastic Equestrian League.
"We have a lot of great new talent on the team this year, so I hope to continue our success and keep winning shows," Captain Taber Ball '20 said.
With standout varsity hunters and jumpers Ciara O'Connor '20 and Lina Gruber '20, the team has confidence in its goals for the season. The team recently competed at its third and fourth shows, winning Varsity School Champion in both.
Fencing
Although it had a rough start this season, the fencing team plans to work harder than before to master complex techniques on its journey to the top.
"We've got a great team this year, and we definitely want to continue to improve as fencers and build a strong bond together," Head Coach Ted Rotunda said. "Practice makes perfect, and I'm very optimistic about upcoming tournaments."
Utilizing a variety of fencing methods and participating in competitive foil, the team hopes to continue its progress as fencers, even recently attending a tournament at Gryphon Fencing. While they didn't come out on top, both the team and coaches are hopeful for the future.
Boys Basketball
As the weather cools and the winter season begins, the varsity boys basketball season shoots into the conversation.
Following the departure of many of the varsity stars, including Brandon McCoy '17 and Dallas Cunningham '17, the team is turning to many younger players. This season's squad consists of the most freshmen ever on varsity at CCHS, with a total of five, but its youth has not diminished expectations.
"Our expectations are to go out and compete every night, which will include playing at a fast pace and for each other," shooting guard Scotty Prunty '20 said. "Last year's team graduated nine seniors and only returned two players, so obviously youth and inexperience is a bit of a theme of the squad."
CCHS's youth has proven effective early with impressive wins in the preseason and early regular season. All great teams need stars.
According to Prunty, the varsity returners produce solid minutes along with many of the freshman, who stand on their own on the varsity level.
So far, freshmen Alex Wade '21, Thomas Notarainni '21, and Obinna Anyanwu '21 have proved valuable, Prunty said. Dillan Wilhite '21, standing at 6 feet and 7 inches, will return from an injury in a couple weeks, and he will provide a substantial boost for moving the squad forward.
Boys Wrestling
Youth usually relates to inexperience and undeveloped skills in regards to wrestling, but for the CCHS varsity wrestling team, the youth is displaying the prime intangibles that lead to tremendous success.
"We've got a really young team with a lot of natural athleticism and hard workers," Co-Captain Matt Vinci '18 said. "They are all learning quickly, and we expect to see some big wins in the near future."
The team dealt with many injuries last season suffered by key wrestlers, so the team ultimately did not live up to expectations. However, the team's health this season seems not to be an issue, and it hopes to compete at a high level, Co-captain Connor Blaylock '19 said.
"The team didn't perform quite as well as we hoped last year because many of our skilled wrestlers weren't able to compete due to injuries," Blaylock said. "But this year, I believe that we will have a successful season because of the new skill we're seeing in our team."
Girls Basketball
The varsity girls basketball team hopes to win League and CIF titles this season.
After an offseason that included running, lifting, and practicing, the team is preparing tirelessly for its season.
Captains Kaylee Stiffler '19, Angelina Roque '19, and Mazatlan Harris '20, along with key returners and new talent, have created a well-rounded team, Head Coach Jackie Turpin said.
The team is four games into the regular season, and it will play in two more tournaments before finals week.
"We will be playing some of the top teams throughout the county, and so far we have held our own," Ms. Turpin said. "We have a young group of kids who are contributing a lot of minutes and are getting better every game."
Crew
Being one of the only year-round co-ed sports, the CCHS crew team has been working hard since August with preseason workouts, Co-captains Hannah Crousure '19 and Victoria Dorn '18 said.
"Our coaches have upped our workouts, but are really focused on making us sound rowers before we are strong ones," Crousure said.
The boys' varsity captains Ray Gazzo '18 and Angel River '18 echo the same sentiment centered on working hard and improving as rowers this season.
The girls practice schedule consists of two hour land workouts after school on Mondays and Wednesdays and two hour water practices at Mission Bay on Tuesdays and Thursdays. On Fridays, the boys and girls team have a joint practice at Mission Bay.
The team raced recently in the Long Beach Christmas Regatta at the Marine Stadium as a way to prepare for its regular season.
The team mainly works toward nationals, which will be held in Camden, New Jersey in May, 2018.