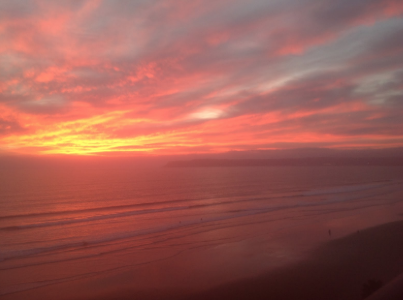 Photo by Caitlin Woodmansee '21
Bye bye summer boredom
Waves crashing, packed suitcases, awkward tan lines, ice cream sundaes, countless barbecues, and laughter of family and friends are all aspects of the "perfect summer."
While many people dream of a picturesque and event-filled summer traveling around the world, most students are faced with dreadful summer boredom, and struggle to brainstorm local entertaining activities.
"I definitely get summer boredom," Cathedral Catholic High School student Emma McIntosh '21 said. "I often try to think up creative and fun projects to do which will keep me busy some of the time but too much of that can make me feel trapped in my house."
For anyone looking for an escape from summer boredom, the following top five San Diego summer spots are the perfect cure.