Weekly Weather Report April 2, 2017 – April 9, 2017
Hang on for a minute...we're trying to find some more stories you might like.
San Diego at a glance: As predicted last week, instability returns to the forecast and a threat of rain will persist during the weekend. Until then, the high pressure system that has remained over the west for the past weeks will dip further south and bring much warmer temperatures through the middle of this week. As the system moves through the region, it will be trailed by a weak low pressure system that will increase the chance for rain. However, rain totals look to be light as its track moves north of the San Diego region. After the brief rain, conditions look to dry out for the foreseeable future and temperatures appear to remain seasonal.
Tuesday: sunny 79/57
Wednesday: mostly sunny 83/54
Thursday: sunny 78/52
Friday: partly cloudy 73/55
Saturday: showers 66/48
Sunday: sunny 67/48
U.S. geographical regions at a glance: Rain returns to the northern portions of California with a chance for high volume and snow in the higher elevations. For the rest of the northwest, the rain is nothing new and conditions continue to drench the region. Following the heavy storms in Texas last week, the southwest looks to stabilize and return to drier conditions this week. However, a chance for thunderstorms will return to parts of southeastern Texas through the week. Strong thunderstorms will continue to  batter the south, sparking the potential for damaging wind, hail, and tornadoes. The midwest also will see a chance for rain and thunderstorms along with the east coast.
Northwest: heavy rain possible, with a chance of snow in upper elevations
Southwest: dry with seasonable temps, further south temps could reach 90s
Midwest: a chance for thunderstorms and rain
South: strong thunderstorms with tornado potential throughout the week
East: chance for rain and thunderstorms

About the Contributor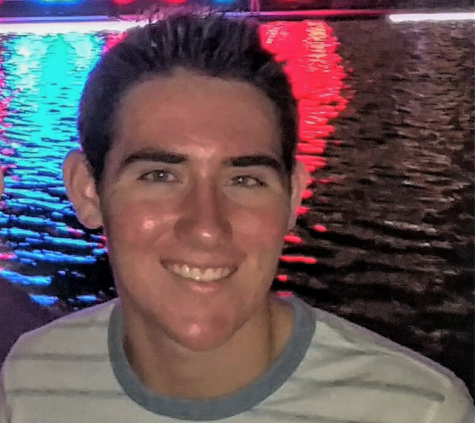 Carson Linxwiler, Photo Editor
 I consider myself  an ocean enthusiast, photographer and wilderness explorer. Being a lover of Mexican food, guacamole, EDM music, and positivity, I...