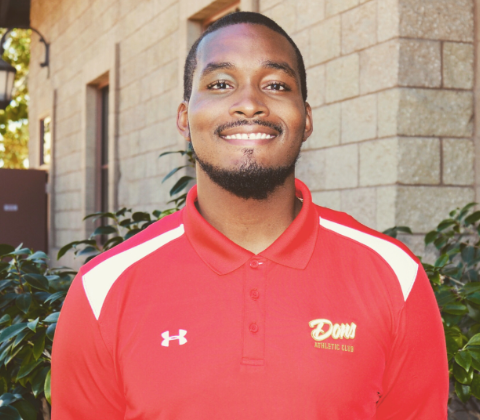 After serving as the Director of Athletics at Palo Alto High School for three years, Mr. Therren Wilburn felt a pull back to San Diego, where he was born and raised.
"I knew I wanted to move back to San Diego," Mr. Wilburn said. "I began poking my head around for jobs. During the first week of summer, I was informed about the position here at [Cathedral Catholic High School]. I took a leap of faith and applied."
Mr. Wilburn attended Helix High School, graduating in 2009 and continuing his education at San Jose State University, where he earned his Bachelor's Degree in kinesiology and his Master's Degree in sport management.
After beginning his newest endeavor as the CCHS Assistant Director of Athletics on July 29, just three days after his final day working at PAHS, the first weeks have been exciting, setting the tone for a successful school year.
"The first few weeks have been great and flown by," Mr. Wilburn said. "it's been easy for me to transition into the role. The most special thing we've done to this point is the schoolwide community service at Cristo del Rey school in southeast San Diego. 
"Anytime you can start the year off with service it's a huge positive."
The CCHS varsity football team plays Helix High School this week, and the clash of experiences brings conflicted feelings for Mr. Wilburn.
"It feels good as an alumni knowing that the program you played in is as prominent as it was when you left," Wilburn said, "It's like things have come full-circle as I'll be returning to my alma mater as an athletic administrator."
Moving forward, Mr. Wilburn looks forward not only to the highly competitive CCHS sports, but also the campus culture outside of athletics.
"I look forward to collaboration with all facets of campus and taking in all the co-curricular activities that CCHS offers," Mr. Wilburn said.