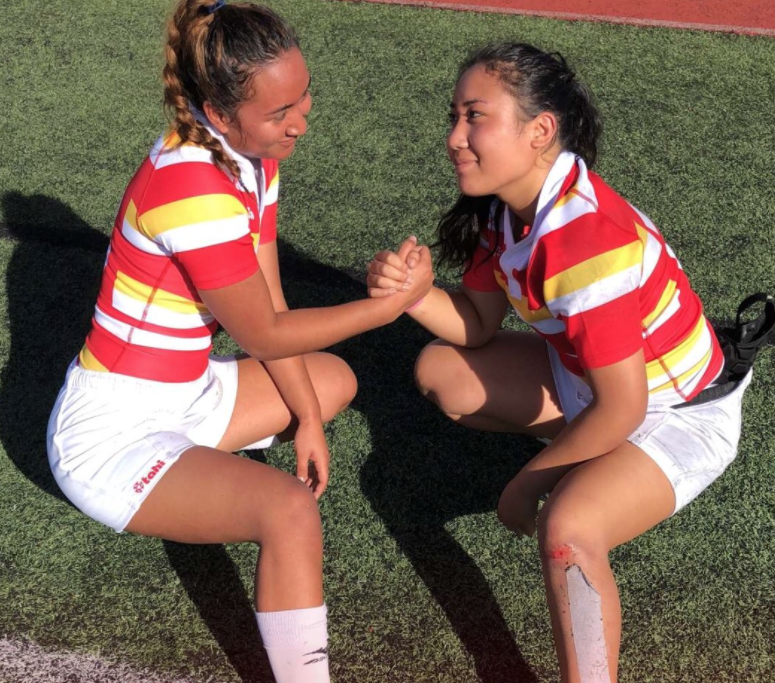 Girls Rugby
Despite 2017 only being the third year CCHS has fielded a girls rugby team, the members, determined to make this year even better than before, express their goal for this season's squad.
"This year I think will be a lot of fun, especially with some new and younger talent on the team," Captain Kaelene Walter '19 said. "Rugby is always kept interesting, so taking each tournament game by game is our mindset this year."
The girls, ready to tackle their games this season after a thrilling last season, look forward to kicking off the year by making their mark as strong women, Walter said. Despite their lack in numbers, they look forward to their first tournament in January.
Boys Rugby
After a successful campaign last season, the CCHS boys rugby team is working hard to kick off this season in order to gain momentum in all aspects of rugby and rugby culture, Head Coach Glenn Irvine said.
Mr. Irvine, ready to lead his boys to victory, expresses confidence this year in his team, coaches, and their abilities.
"Our expectation is to continue to improve as both students and rugby players," Mr. Irvine said. "We have a very talented group of students and highly skilled coaches that love the sport. We want to be competitive in every facet of the game, including kicking, offense and defense.
"We want to play a very open and fast game, and we have the talent to do so."
The boys, strong and determined players, look toward their first game against Patrick Henry High School, hoping this season they win their division, Mr. Irvine said.