Weekly Weather Report March 12, 2017 – March 19, 2017
Hang on for a minute...we're trying to find some more stories you might like.
High temperatures and dense fog will be this week's weather highlights, as two ridges of high pressure remain almost stationary over central California and the southwest. These high pressure ridges are driving the winter storm track north, where the Pacific Northwest is experiencing heavy rains. The warmest day of the week will be Tuesday with a highs in the low to mid eighties across the county. Temps will remain steady in the upper seventies to low eighties for the remainder of the week. The threat for dense nighttime and early morning fog will also persist through the week. The high pressure ridges will be forced out of position next week, and the movement of a low pressure system will provide a chance for rainfall next week as well as a return to seasonal temperatures.
San Diego at a glance: (No precipitation this week; warm to hot, summer-like temperatures with the possibility for dense fog)
Tuesday: sunny 84/56
Wednesday: mostly sunny 78/56
Thursday: mostly sunny 78/57
Friday: partly cloudy 81/57
Saturday: partly cloudy 77/56
Sunday: mostly cloudy 74/55
The northwest continues to see its rainfall totals increase as many counties in and near Seattle/Tacoma, Washington are reporting minor flooding. With almost five inches of rain forecasted for the week, many rivers are entering the flood stage. Conversely, the southwest continues to be dominated by a high pressure system which is keeping temperatures well-above seasonal averages. The Midwest and plain states are seeing sizeable snowfall, with Chicago, Illinois gathering its highest snowfall totals for the winter. The east coast also is experiencing heavy snow and blizzard conditions as a nor'easter churns its way up the coast. Local snow amounts are forecasted to reach more than two feet in some areas. The southern states will continue to see warm conditions along with the ever present threat for rain and severe storms.
U.S. geographical regions at a glance:
Northwest: snow and heavy rain (minor flooding forecasted)
Southwest: dry and hot
Midwest: snow and heavy rain
South: warm, morning freeze watches issued for the week
East: heavy snow, blizzard conditions at time, and threat for significant icing

About the Writer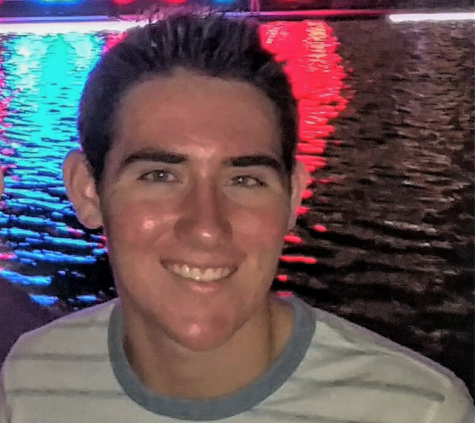 Carson Linxwiler, Photo Editor
 I consider myself  an ocean enthusiast, photographer and wilderness explorer. Being a lover of Mexican food, guacamole, EDM music, and positivity, I...