JV Tennis Banquet
The tennis season has come to an end for JV tennis while varsity continues into CIF.
The tennis banquet occurred on October 18th, on a Tuesday night. Honoring all the players on the team and remembering all the good times and memories together, as well as all the good connections and sportsmanships happening while competing with other schools.
Most of the team members demonstrated a lot of growth and effort by coming out of their comfort zone and trying new things. Cate Tran 26' who played singles instead of her most preferable comfort zone doubles. Tran shared how she had to overcome some hardships saying, "I definitely enjoy doubles more than singles. Singles were mentally draining in my opinion." Tran 26' explains more, "Singles were just more stressful, especially in cases of losing. It's harder to gain back the momentum without a partner to help you out."
Tran is a great example of stepping out of the comfort zone and learning to overcome hardships in an athlete's life. She also says "Ava Zamora 26' and Kaitlin Motto 26' both stood out to me [as outstanding players this season]. They both grew so much and are amazing players. Ava is quite an exquisite singles player, and Kaitlin is an amazing net player in doubles, both have an amazing future in tennis".
It was a great end to the tennis season for the Lady Dons JV Tennis team.
Leave a Comment
About the Contributor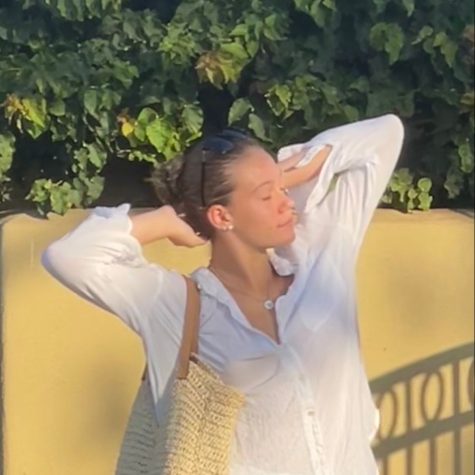 Nicole Nazemnikova, Staffer
Born in raised in Los Angeles Nicole moved to sunny San Diego as a child. Her first language was Russian thanks to her parents who are from St. Petersburg...