Cathedral vs. Del Norte, Jenna Hanes vs. Kara Hanes
As the Lady Dons varsity volleyball team kicks off their run in hope for another CIF Open Division title, their first opponent is 8th seeded Del Norte High School. But this game is for more than just an advance to the semi finals for junior middle blocker Jenna Hanes, it is also for bragging rights in the Hanes household. Jenna's mom, Kara Hanes, is the head coach for the Nighthawk girls varsity volleyball team. She has been the head coach for two years.
Prior to October 22, the day the brackets came out for CIF, Jenna said, "When I heard there was a chance that we might play my mom, I was hoping that we would. I'm super excited to play her and I think that the tension is definitely going to be high. I'm also excited for the game, Del Norte is a really strong team, so the game is going to be really competitive." Just like the mother-daughter duo on the Cathedrals girls varsity volleyball team; head coach Juliana Conn and sophomore libero Maya Evens, Jenna says, "My mom has been coaching me ever since I started playing volleyball, and this is going to be the first time I've ever played against her. I think the game is going to be interesting, since she knows how I play very well and also how our team plays." Jenna also added that her dad is going to be on her side representing Cathedral, but her little brother Jake, is going to be wearing a Del Norte shirt on her moms side.
When the brackets came out and Kara saw that not only Del Norte made it into open division, but that her team will be playing Cathedral first, she shared this about her and Jenna's first conversation after finding out they were playing one another, "When we first heard, we started laughing! We quickly went into competition mode and stopped sharing information about our teams." Kara says, "It was easier to come up with a game plan since I have seen all of the Cathedral matches this year. I have also coached several of the players on the Cathedral team." She adds, "I am very proud of my team! They have worked really hard, stayed positive, and competed hard all season. We have a tremendous amount of respect for the Cathedral team. We are excited to play them and are ready to compete!
The game ended up going in Jenna's favor as the Dons swept Kara and her Nighthawks to advance to the CIF Open Division semi-finals. Cathedral will be playing La Costa Canyon, Tuesday November 1st, at our very own Claver Center. Be there!
Leave a Comment
About the Contributors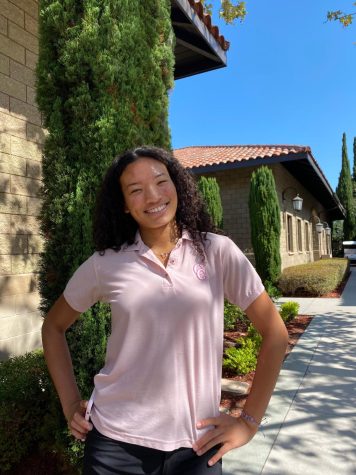 Milan Bayless, Staffer
Milan is a senior at Cathedral Catholic High School this year. Milan was born in the San Diego area, and has lived here her whole life. She joined the...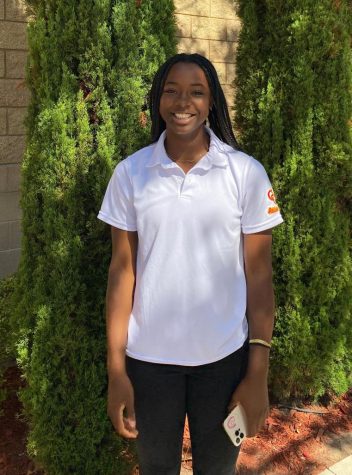 Noemie Glover, Staffer
Noemie Glover, a 17 year old senior, is someone you will get to know very well on her stories. Her love for sports is shown in her playing volleyball and...