Importance of the Pre-Game Mass
Every Friday, whether they're home or away, CCHS Varsity football prepares for their games with a Mass, a tradition since before our beloved Coach Doyle attended Uni. Coach feels strongly that "being able to live our Catholic faith through a sport is incredibly important" especially in the competitive environment being brought out. He views this prayer time as a chance to "center themselves" stepping away from the "craziness of Friday and high school," "It's become such an ingrained part of their day." Mentally, school afflicts stress in students and athletes. A faithful member of our CCHS football team, Michael Peterson ('23) remarks Mass "allows the football players to get locked into the game day as a transition point for us." It's a time where they can set aside whatever test, quiz, or class is weighing them down as being mentally prepared is the important aspect in a successful game.
Peterson notes that "going to Cathedral for the past 4 years, one thing they've instilled in me is faith and being able to connect God to football." The team cherishes this mass as it is a time to give reverence to God, remembering that they are playing for the Lord. Not only does this celebration affect the players on the field, it creates a "brotherhood" off the field. Incorporating faith into a relationship creates unity that only supports the success of the people in it, this "brotherhood" has been with the Dons since the beginning.
High schoolers are easily overwhelmed when trying to balance school and sports. It's important not only for coaches, but athletes as well to recognize that and provide a way to de-stress and balance their minds. Our football team's tradition is a true representation of the impact putting our faith first has on our mentality, success, and desire for the activities we do. Good luck this weekend team!
Leave a Comment
About the Contributors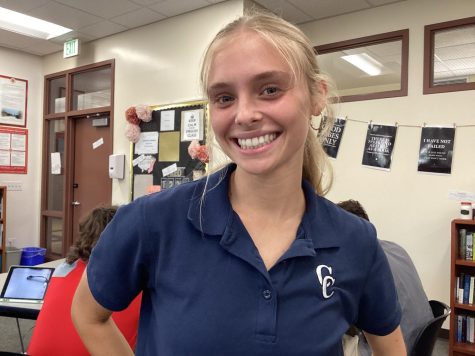 Nicole Moore, Photo Editor & Spiritual Life Editor
Nicole Moore is a first year staffer for El Cid Online. She was inspired by her success in previous English classes to pursue journalism for her senior...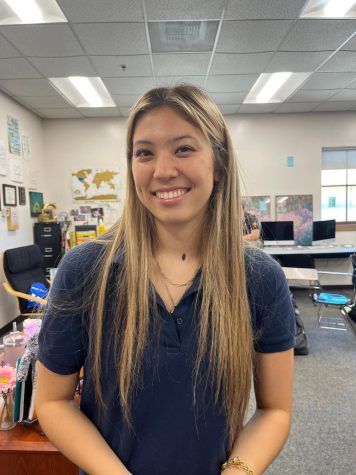 Mia Wilson, Podcast Editor
Mia Wilson is a senior at Cathedral Catholic, and her favorite part of journalism is getting to know people better through interviewing them. Born and...