Sink or swim
Hang on for a minute...we're trying to find some more stories you might like.
Cathedral Catholic High School student Tommy Gruwell '19 splashed into foreign waters this past summer as he represented the U.S. on the youth national water polo team in the Water Polo World Championships.
"It was one of my proudest moments," Gruwell said. "Finally seeing all the hard work pay off and representing the country was awesome. I love doing what I'm passionate about, and it really made all the sacrifice worth it."
Dedication is nothing new to Gruwell, as he spent the past five years playing for the Del Mar Water Polo Club, the USA team, and CCHS.
In Gruwell's opinion, working as hard as possible is not an option — it is a way of life.
"I give nothing but 120 percent everyday in the pool," Gruwell said.
After picking up water polo in seventh grade to stay in shape during the football off-season, Gruwell realized he had found his passion and never returned to football. By eighth grade, he was chosen for the national team on the developmental level.

To be selected for the national team, one must first be the best in his or her region, Gruwell's being San Diego, then enter a tournament from which the top 48 athletes will be chosen for a national team camp.  
From those 48 players, only 13 athletes make the national team roster. Gruwell has competed this process for four consecutive years. Starting on the developmental track, the team remains together, bonded through water, not blood.

His team has traveled the world playing the sport they love, even winning the Uana National Championship in Peru his sophomore year.

Through the higher level of play Gruwell experiences on the national level, his team is always pushing him to get better.
"Tommy is a great competitor and is incredibly passionate about the sport of water polo," national team coach Mr. Brett Ormsby, who previously coached Tommy at CCHS, said. "He works harder than anyone in the pool at every practice. It is easy to coach someone with those characteristics."

Taking all this hard work with him, the senior captain traveled to Hungary to compete against some of the best players in the world.
"In terms of skill, he is a great defensive player so he can match up with and eliminate another team's best player," Mr. Ormsby said. "He has really strong legs, which allow him to press really well."

Water polo's physical nature causes injuries, and Gruwell's talent makes him a target in the water.
"During a transition from offense to defense against Hungary, a guy punched me in the face, splitting open my eye," Gruwell said. "Blood was gushing down my face but then five seconds later, I went down and scored on him. The crowd went wild, and it was all on the Jumbotron."
Gruwell has endured his fair share of beating, but he is known for aggressive play, which adds to his dominance in the water.
"He is really dynamic and can create havoc in transition and with drives in the front court," Mr. Ormsby said.
Wreaking havoc is far from over for Gruwell as he has committed to the University of California, Los Angeles for waterpolo. He says the school's "winning culture" attracts him. UCLA is ranked currently top five for men's water polo.
Gruwell also has been asked to assist in coaching younger teams at the water polo olympic training center in Colorado this winter.
"I am looking forward to the opportunity to make a difference to these players and push them to their best," Gruwell said. "I hope to excite them to play and remind them to always give it their all, in and out of the pool."

Gruwell plans to continue playing for the national team throughout college and hopefully someday represent the U.S. in the Olympics.
When asked why he has dedicated his entire life to a sport most people don't even know about, Gruwell commonly answered, "Why not?''



About the Writer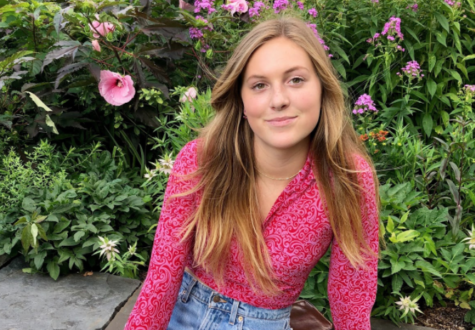 Audrey Taylor, Spiritual Life Editor
As a senior at Cathedral Catholic High School, I have been involved with yearbook, ASB, varsity lacrosse, and several other student organizations. With...