Rugby team set to tackle New Zealand
Hang on for a minute...we're trying to find some more stories you might like.
Traveling to Auckland, New Zealand to fully immerse in the beautiful scenery and culture may be a bucket list goal for some people, but such an adventure could turn into reality for Cathedral Catholic High School's rugby team if the team raises enough money through its shoe drive campaign.
In an effort to expose his players to the rugby centered culture of New Zealand, CCHS rugby Head Coach Glenn Irvine has organized a trip for the team.
"Part of the rugby culture, unlike other sports, is to either go overseas and play or host a country in the U.S.," Coach Irvine said. "One of our boys just played against a touring side from Bath, England two weeks ago."
CCHS rugby travelled abroad three years ago to Brisbane, Australia, where they stayed with the Epping Boys School and toured the country of Australia.
The team hopes to visit New Zealand this spring because of its outstanding abilities in rugby. In addition, the boys will get to learn more about the culture and the sport they love.
Similar to its previous Australia trip, the team plans to stay with a host family instead of a hotel, which Coach Irvine sees as "the key to learning about the host nation."
In an effort to fund its trip, the CCHS rugby team is hosting a shoe drive to benefit an international charity, which in turn will distribute the shoes and assist in financing the team's trip. As such, the team would appreciate the support of the CCHS student body.
"The shoe drive is to raise money [for us], and there's a company that's paying us for every shoe we donate," varsity forward Ben Nash '19 said. "They're gonna send the nice ones to third world countries and the broken ones will get turned into turf."
The team has decided to use this drive to not only fund its trip, but also to help the less fortunate and donate shoes to families in need all over the world.
Donations also create jobs for people who repurpose and sell the shoes in their third world countries. The jobs that come from a simple donation will help people across the globe support their families, Nash said.
Bins are located at the main gate and weight room on the CCHS campus, and the team encourages any type of donation.
The team has high hopes for its success this coming spring season and looks forward to showcase their skills in New Zealand if given the opportunity.
Led by varsity captain Miles McCormick '19, the team is confident in its play, knowing its teamwork will lead to success across the globe. McCormick may only be a junior, but his experience in rugby and leadership stands apparent.
"I've personally been playing rugby since I was eight years old and was the captain for my SoCal representative team that won the national tournament," McCormick said. "That experience led me to captain our national team versus Canada, where we won both games. When the coaches voted on the captain, it came as a shock for me since I am going to be the first junior captain, but I'm ready to lead this team to a winning season. 
"I'm super excited to see how the team blends this year."
Between the impressive resume of the captain and the team's overall athleticism, the CCHS rugby team looks forward to a great season. With the New Zealand trip coming up soon, there lies nothing stopping them. The shoe drive continues as a success, and the team calls the CCHS community to donate any shoes possible for its cause.
"I love my sport, I love my team, and I can't wait to explore New Zealand with the boys," Nash said.

About the Writer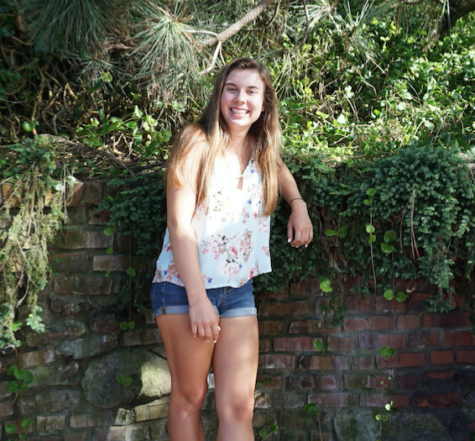 Riley Hetherington, Editor-in-Chief
Born and raised in Encinitas, California, I describe myself as an easy going, smiley girl who celebrates good music and family. My friends usually find me at the beach or in bed eating chocolate ice cream with a good book. This year is my first experience as a journalist, I could not be more excited...