Sophomore wrestler Michaela Leonardi is ranked 7th in state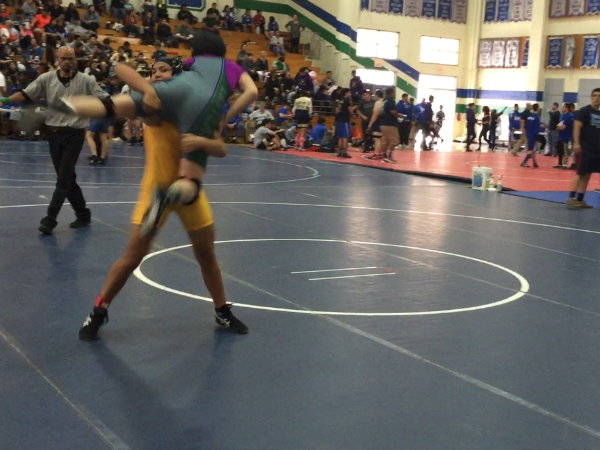 Hang on for a minute...we're trying to find some more stories you might like.
Sophomore wrestler Michaela Leonardi steps onto the mat. She doesn't think about her opponent, let alone his ranking. She thinks about her training. Her mind runs through her techniques. She remembers all of the hours she put in perfecting her moves, all the food she would not eat to maintain her weight, and all of the mental preparation she did to make it to this point. She gets into her stance, and the referee blows a whistle. About a minute later, her opponent is pinned to the ground. Another whistle sounds, and Michaela rises victorious.
Michaela, who joined the CCHS wrestling team this year, is ranked 7th in her weight class in California. Although this is her first year wrestling on the school's team, she has been wrestling on a club team since she was in eighth grade when her brother also began wrestling. She has competed in state, national, and international competitions.
Michaela tried the sport primarily to challenge herself. She said, "When you wrestle, your life changes."
Michaela believes the largest challenge to wrestling is the need to "self-discipline." She believes that the biggest struggles she faces involve maintaining her weight and the mental warfare involved in the sport.
To get in the right state of mind before a match, Michaela focuses on herself and concentrates on the task at hand, while some of her teammates, she said,"go in and kick butt in a happy nature."
Although Michaela works well with her team now, there was some hesitance from some of her teammates in the beginning of the season. She said, "Some of the guys were distant, and then they saw what I was capable of. Now they act like big brothers."
In true big brother fashion, Michaela's teammate, senior Anthony Caluza joked that Michaela "is a distraction to the team because she is very annoying."
Unfortunately, Michaela's opponents have not been as accepting of her ability. Often in matches, her opponents refuse to wrestle her and forfeit the match because they do not want to wrestle a girl.
In spite of this, Michaela said that she does not let the competition affect her wrestling. She said, "I like to think that I have no choice but to win, because I think of everything I sacrificed to train for this."

About the Writer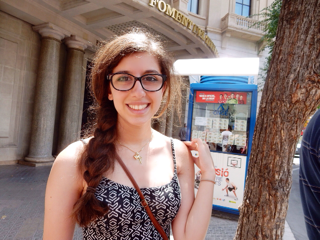 Nicole Askar, Staff Writer
I am Nicole Askar. I am a senior, and this is my first year writing for El Cid. Other than writing for El Cid, I am co-leader of the Internationals Club and a member of Academic League, the Mock Trial team, Science Olympiad, and Latin Club. I am really excited for this year.