How Can Families Celebrate Advent?
The season of Advent begins on November 27th. Advent is the first four Sundays leading up to Christmas. A tradition within Advent is making an Advent wreath. The wreath consists of evergreen leaves which represent the hope of eternal life brought by Jesus. The holly leaves and berries represent the crown of thorns and blood. The pine cones symbolize the resurrection of Jesus. The wreath also has 4 candles that each represent one of the four Sundays.
The purple candles are lit on the first, second and third Sundays. The first one is the "Prophecy Candle," symbolizing the waiting of the prophets and their hope The second one is the "Bethlehem Candle," signifying Jesus' parents' journey there. The pink candle is lit on the third Sunday, also called Gaudete. The color violet is a liturgical color that signifies a time of prayer, penance, and sacrifice. The third candle also known as the "Shepard's Candle" and rose is the liturgical color for joy. The candles are a way for families to gather around the wreath to pray together.
The purpose of Advent is to reflect on how we can prepare our hearts and homes for Christ's birth in the world as it is today. It is a time for faith communities and families to remember what Jesus's birth represents and how we can see that through prayer, reflection, special music, and good deeds. Advent is also the preparation for the Second Coming of Christ. The themes of Advent is hope, peace, love and and joy. The season often involves fasting and repentance followed by the anticipation of Christ's birth.
The Advent wreath originated in Germany and was created by a man named Johann Hinrich Wichern who built a wreath out of an old cartwheel to help kids count down the days till Christmas. A candle has always been lit to symbolize hope and the waiting for Jesus. It was derived from the Latin word "adventus," which means "coming," representing the hope for the coming of Christ this season. The season of Christmas is a time of celebration and hope of this coming. The Advent wreath has a line of history behind it that many do not know about.
Leave a Comment
About the Contributor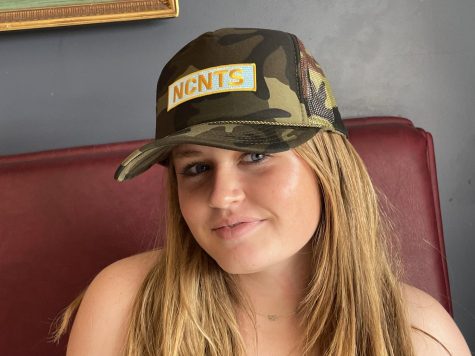 Annelise Motto, Staffer
Annelise Motto was born in San Francisco. She just moved from the Bay Area to San Diego. This is her first year at Cathedral Catholic High School. Annelise...