Snow at the Beach?
This year has brought California some of the craziest storms, cold temperatures, and unusual amounts of rain and snow. Some parts of Southern California have snowed for the first time.
Temperatures have been dropping at an abnormal rate. The temperatures in San Diego are 15 degrees below normal on average. The low temperatures are also mixed with the rare appearance of hail.
Along with chilly temperatures, major wind gusts are traveling through the state. Winds have reached 30-50 mph. This has led to dangerous amounts of debris on the roads. Clean up crews in many cities are working hard to clean up many roads. The state's emergency agency and private weather forecasters state that the damage resulted from the high winds and major flooding could reach up to $1 billion dollars.
Because of the heavy amounts of snow and low visibility, many ski resorts were forced to close. This left many skiers and snowboarders upset because they could not ski after the heavy amount of snowfall. .
Kevin Cooper, a ski resort consultant, told the Los Angeles Times, "There will be delays over the next several days with the amount of snow we're receiving, so level-set your expectations. That's from Mammoth Mountain all the way to the Northern Sierra."
Transportation officials have encouraged people to postpone recreational travel to the mountains until the winter storms seize. A lot of roads are closing all over the state because of the hazardous conditions.
The president of trade group Ski California, Michael Reitzell told the Los Angeles Times, "Southern California roads are not used to that amount of snow, so it's certainly going to take more time to clear,"
Big Bear, a popular ski town in Southern California, saw more than 2 feet of snow because of the crazy storms in less than 48 hours. The ski lifts were not able to operate and many roads were closed.
Madi Robins, a student at Cathedral Catholic High School, was looking forward to a fun weekend away in Big Bear. "I was so upset to have my weekend canceled by the winter storm. There was so much snow which caused all the roads to be closed."
Just like Big Bear, Mammoth was predicted to see up to 4 feet of snow. Also, Palisades Tahoe saw 18 inches of snow in only 24 hours.
Although the heavy amount of snow in many mountains throughout California does have a negative effect, it also has a positive effect on ski resorts. Because of the storms, a lot of snow has fallen. This leads to more visitors at ski resorts all over California.
Maddy Condon, a spokeswoman for Palisades Lake Tahoe stated,
"We officially extended our season to May 29, Memorial Day — we announced that today," said Maddy Condon, a spokeswoman for Palisades Lake Tahoe. "That's not to say we couldn't still see skiing in June or July."
The winter storms this year have brought a lot of profit to Ski resorts. They have also been consistently packed all season long.
The mountains in California were not the only place to receive snow. In some parts of California, there was light snowfall. In Santa Cruz, the beaches received a light coat of snow. Residents were spotted visiting the beaches which became a Winter Wonderland. In Crescent City beaches in Northern California saw ocean waves meeting snow instead of sand.
To add, the hills of San Jose were covered with snow. In Northern California, Mount. Tamalpais State Park, just north of the Golden Gate Bridge was also covered with light sprinkles.
Although the rarity of the winter wonderland brought joy to many Californians, it has also led to many accidents on the road and residents being stranded in the snow. Since residents are not used to the unusual weather, driving in these conditions is foreign. This leads to many cars sliding off the road because it is slippery. Also, many residents in areas that saw a lot of snow, were stuck and snowed in. Some residents had to spend their night in the car since they got stuck on the roads.
Rescue crews are working tirelessly to help residents all over California during these storms. Many cities have issued avalanche warnings through this storm. Also, Los Angeles and San Diego issued blizzard warnings to the residents of the cities.
The rare winter storms have both negative and positive looks. Although it is a hazard on roads, the storms have brought a lot of snow and rain which helps clear the infamous drought that has had a grasp on California. All California residents need to stay alert and safe during these times.
Leave a Comment
About the Contributor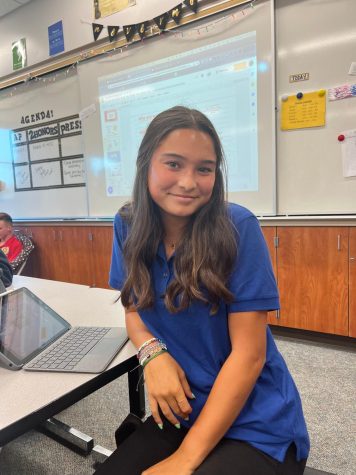 Isabella Durazo, Staffer
Isabella Durazo is a Sophomore at Cathedral Catholic High School and she was born in San Diego. Her hobbies include reading romance books and watching...