Two Young Girls Start a Club for Change.
Sofia Hoven and Evangelique Courie started an organization earlier this semester by the name of Cultural Culinary club. Throughout the year, they aim high and try to inspire students within the Dons community to expand their taste buds and embrace foods from other cultures. Hoven stated, " We wanted to start a club to embrace and celebrate each culture and learn the importance of culinary." "Sofia and I love to cook new things ranging from pasta to macaroons.We wanted to share our passion for cooking with the school but once we realized Cathedral didn't already have a cooking club, we knew we had to do something."
Early in October, as club week began to take its toll, the two young girls were inspired to make a change. Both girls come from authentic households where the kitchen is always filled with delicious smells of cultural foods. Their families led them to the idea to begin a club where students can learn how to cook scrumptious meals from around the world while having fun and learning about the history of the culture and expanding their views on other nationalities.
Sofia Hoven's family comes from Puerto Rico, where rich, savory flavors burst in your tongue with each bite. She grew up eating foods such as pasteles, arroz con gandules, and alcapurrias. Hoven's grandma, also her neighbor, loves to come over and teach her how to make her way through the kitchen and cook up a delicious meal within minutes. Hoven loves to cook for her friends and family and show off her amazing skills. She claims her favorite food is Italian food but is currently learning new recipes from Venezuela and Mexico.
Evangelique Courie's family comes all the way from South Africa. Courie has traveled to several different countries throughout her lifetime learning about new cultures and how they differ from America. Courie says, " I love trying new foods that are different from what I'm used to and all the new places I have been exposed to led up to my want for a new club atCathedral."
The Cultural Culinary club meets one to two times a month to discuss recipes they would like to make and the culture behind them. They end the meeting with a fun cooking class filled with music, movies, and more.
A member of the club, Tatum Yacullo stated," the club has expanded my horizons and has taught me to keep an open mind when trying new foods." So far, the club has made foods from Mexico including pan de dulce, a sweet bread covered in sugary designs, and other delicious sweets.
The club hopes to grow throughout the years and strive to bring in professional chefs to help them learn new skills and cooking techniques. The club has many plans for the future to share their passion with others who want to expand their horizon.
Leave a Comment
About the Contributor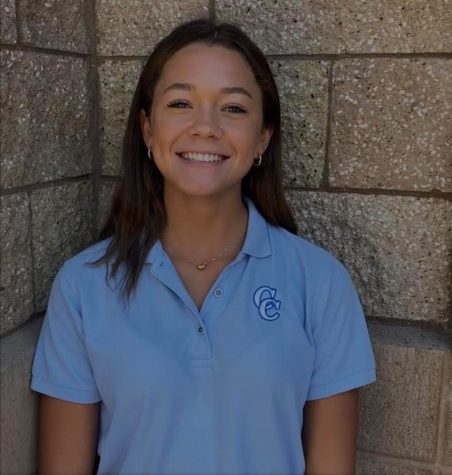 Amanda Miller, Staffer
Amanda Miller is a sophomore at CCHS. She was born in Hollywood, California than later moved to San Diego. She is half Venezuelan and hopes to visit her...