Ethiopian Crisis
It has been 16 months since Ethiopian Prime Minister Abiy Ahmed began the military campaign in the Tigray region of Northern Ethiopia. Although fighting has slowed, Ethiopians are still facing the consequences of this military campaign. Ahmen started this conflict in order to combat his biggest military enemy, the Tigray People's Liberation Front. 
Ahmed, who won a Nobel Peace Prize in 2019 for his efforts to achieve peace and international cooperation in relations to resolving border conflict with Eritrea, in the Horn of Africa, has badly disrupted his reputation by the war, which has led to reports of human rights violations, massacres and famine.
One of the first large-scale massacres occurred in Mia Kadra, in Northwestern Ethiopia, on November 9, 2020 and left around 229 of the town's residents dead.
A year later, Ahmed declared a state of emergency in Ethiopia in November 2021 when the Tigrayans joined another rebel group, set in Addis Ababa the capital and largest city of Ethiopia.
Ahmed has used this state of emergency to impose curfews, restrict news media, conceive a draft for citizens over 18, and have sweeping powers to arrest and detain critics.
"Those who own weapons will be obliged to hand them over to the government," said Justice Minister Gedion Timothewos.
The Ethiopian war is considered ethnic cleansing, with Tigrayans being the main target. Amnesty International and Human Rights Watch have accused officials and security forces from Amhara, the Northwest region of Ethiopia, of committing war crimes and crimes against humanity in western Tigray. These allegations have been dismissed by Amhara's regional government.
This conflict has left thousands dead and has pushed two million people out of their homes into famine-like conditions. 
Last weekend, the United Nations reported a convoy that carried needed humanitarian aid arrived in the Tigray region. 27 trucks delivered almost 1,000 metric tons of food and other items to the city of Mekelle, in the Tigray region, reported UN Spokesperson Stéphane Dujarric.
"The rate at which aid is arriving into Tigray, however, remains a small fraction of what is needed. Essential services including electricity, communications networks and banking services, remain largely cut off," said Dujarric.
This was the fourth humanitarian convoy to reach Tigray since the transportation of humanitarian aid resumed in the beginning of April, 2022, after three months of blocked access to aid.
The UN and other humanitarian partners have continued to work with authorities to increase the scale of deliveries, and to include seeds and fertilizers for the upcoming summer planting season.
Over the past week, the food that was supplied in the convoy reached 56,000 people in Amhara. Since late December, more than 10 million people have received food assistance from the government, aid partners, and the UN.
Leave a Comment
About the Contributor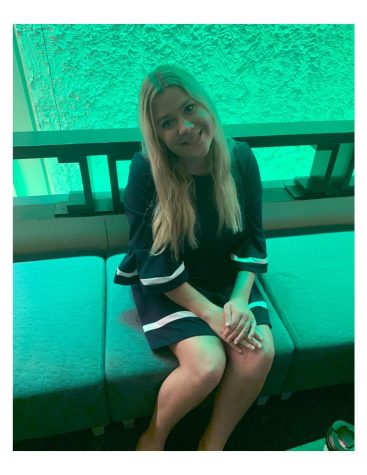 Neve Walker, Politics & News Editor
Whenever there is a big new story, whether on campus or off, you'll find Neve Walker at the heart of it. Neve is a senior at Cathedral, and in her second...